The new Chelsea home kit for the 2022/23 season has been on the notorious football kit website Footy Headlines, more than six months before the start of next season. Chelsea's newest collaboration with Nike has recently been leaked for the Stamford Bridge faithful to see.
The new home kit is a minimalistic concept that employs the club's traditional colour of royal blue as the main colour on the shirt, accompanied by a Henley collar clad in turquoise. The lion on the crest of the club is embroidered in the white-collar, and while the 'Swoosh' logo of the kit manufacturers were not on the leaks – it is guaranteed that it will be on the released edition.
While the kit manufacturers' logo will be on the side of the shirt opposite to the club crest, the kit will also have the sponsor's logo – Three UK – clad in white on the front of the shirt. The neck is a Henley collar-shaped neck that has a button to go with it, a template that has not been used by Nike for the club's kits in their four years together so far – and hence the kit is a fresh outlook on the Nike template usually employed for the west London outfit's home, away and alternate kits.
Along with the home kit, a training top, as well as the Chelsea ball for the next season, has been leaked as well – all three employ royal blue accompanied by turquoise for the accents. The kit is set to be officially released before the end of the 2021/22 season, and judging by the initial reaction to the kit – it is likely to be a smash hit amongst the fans of the European champions.
2022-23 CHELSEA TRAINING
NIKE 2022-23 CHELSEA JACKET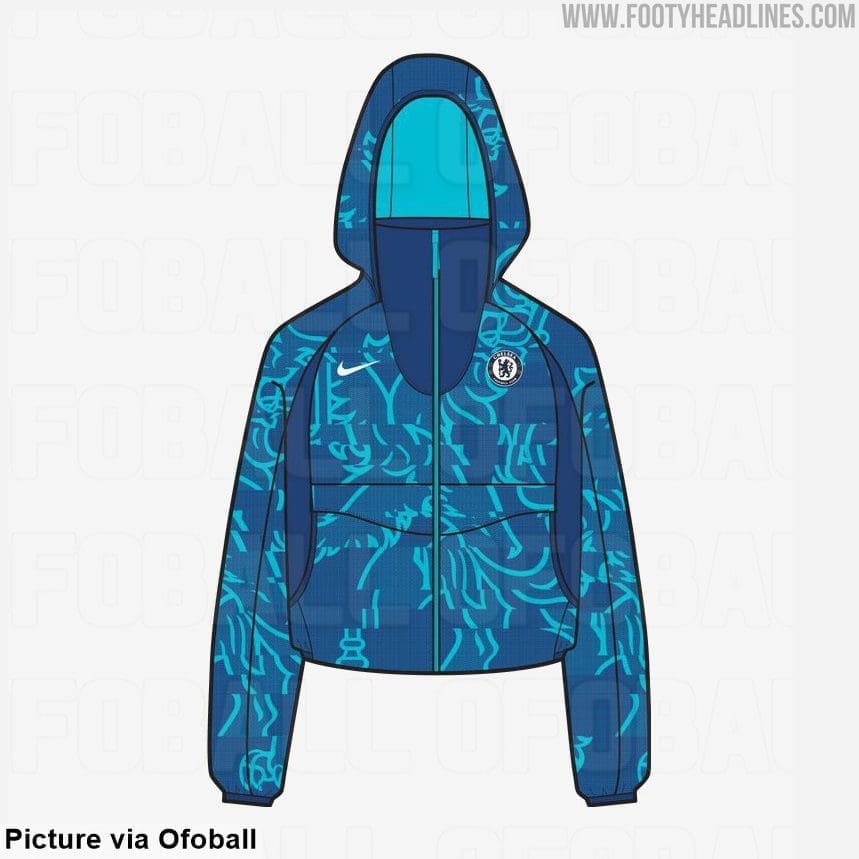 NIKE CHELSEA BALL 2022-23
READ: England Women's home kit for EURO 2022 LEAKED!! — & it's an absolute beauty