Following the leak of Chelsea's 2020-21 Home kit, shorts and socks, images of their goalkeeper kit for the 2020/21 season have surfaced.
As Chelsea fans desperately wait for next season's home kit, the goalkeeper kit for the 2020-21 season has just been leaked. It is made by their official jersey sponsors Nike, as usual. The new sponsors will be 'Three'  as it is easily visible in the pictures below. Kepa Arrizabalaga is ready to don the new kit as Chelsea's search for another goalkeeper goes on.
The 2020-21 goalkeeper football jersey for Chelsea is based on their jersey sponsor Nike's 'Gardien' template. The goalkeeper jersey is mostly green with the crew-neck collar black in colour. The logos of Nike, Three and Hyundai are totally black in colour as well. This is the first time fans will get to have a look at their jersey with the new sponsor's logo on it.
Kit's face and the back of the jersey is light green with curved patterns on both sides. The full sleeves of the goalkeeper 2020-21 jersey is a bit darker than the green colour on the face and the back. Along with the jersey, the short are light green as well, matching with the jersey, the white socks, which are also made by their jersey sponsors Nike completes Chelsea's 2020-21 Goalkeeper kit.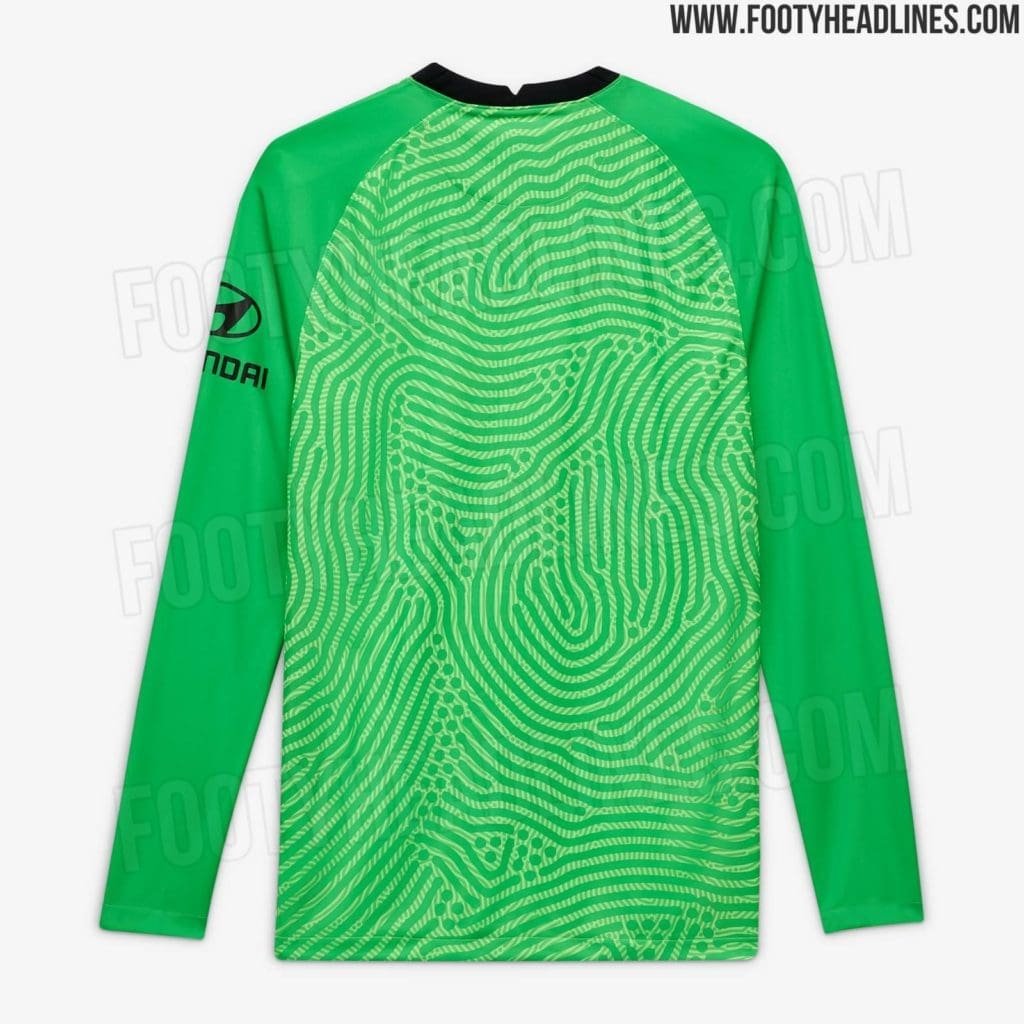 Last season fans really liked the grey Goalkeeper kit over the green one. However, the next seasons' green goalkeeper kit has a different design than that of the previous season. Chelsea 2020-21 Goalkeeper is is expected to be released officially in the next few days, a bit later than the usual times.