Chelsea manager Frank Lampard confirmed earlier this month that the talks of a contract extension between the club and Willian are still going on and was hopeful over finding common ground with the Brazilian winger.
Willian has started all games under Lampard since the restart of football. He was on the scoresheet for the Blues against West Ham as he scored a brace. He even scored the winner for Chelsea in their 2-1 win against Manchester City.
Chelsea's Number 10 has now spoken to the Brazilian media this week Ale Oliveira on his Youtube channel where he talked about current contract situation at the Bridge.
"There are rumours about several teams that may be interested. For the time being, I have had no concrete proposal. But rumours always arise. I'm waiting. My agent hasn't given me any news yet. I'm waiting for his call."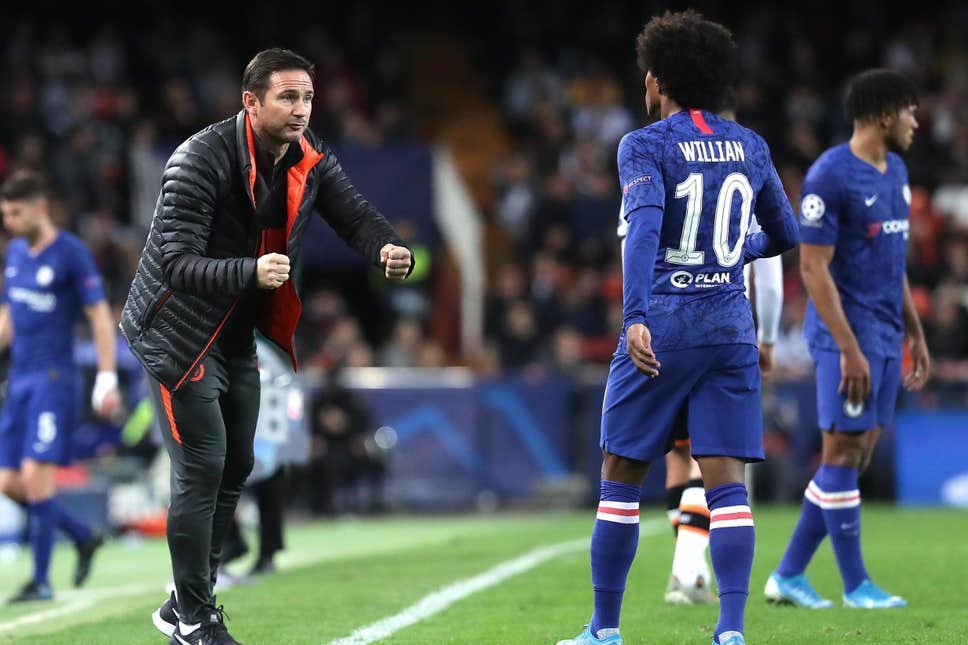 Willian has a contract with Chelsea until the end of the 2019/20 season, but his recent performances is said to have left the Blues in a dilemma, with the club open for discussion with the player's representatives. The Brazilian was also quizzed if the Blues are 'jealous' of him being linked to multiple clubs.
"No, not for the time being. Chelsea aren't jealous. They didn't say anything. At least they showed no jealousy. They're letting go (laughs). Just kidding. I already had a conversation with the club a few months ago, even before this stop. Chelsea only offer me two years and I asked for three. My goal in the next contract is to sign for three years. So I haven't had a deal with Chelsea yet."
The Brazilian was asked upfront about if he'd accept in case Chelsea offer him three-year deal, "This is what I asked the club for, three years of contract. If you give me that, I'll get the pen and sign the contract tomorrow."
He has been a great servant of the club since joining them in 2013 from Anzhi Makhachkala. Since then he has made 350 appearances for the Blues and has scored 63 goals in the process. And in his time in London, he's worked under multiple coaches – he was quizzed about who was the most difficult coach he's had to work with at Chelsea.
"Look, with all the managers I had, I learned. We always learn, regardless of the situation. I already said a few times, I don't like to keep repeating so as not to create controversy. But I was champion with him, I learned some things from him, but I had difficulty with him… it was Antonio Conte. I believe other players too.
"Not the way he was managing. Nowadays the coach has to be a manager too, he has to understand the player's side as a person and as a professional. You have to understand that one player is not the same as another. So he didn't have that understanding and so he ended up having a little difficulty. But that was basically it."
Back in 2012, Willian's childhood club Corinthians defeated Chelsea in the Clubs World Cup and Ale Oliveira asked him if he ever talked about that with Frank Lampard.
"I can't. Mess with it now? At the final year of contract, wanting to play? (laughs). You can't joke with that. Maybe one day a little joke goes out with him. But not yet. Let me renew three years there, then I can drop something. So boss, how was the Corinthians crowd there? (laughs)".
With the rumours surrounding his exit, the Brazilian has improved his performances which has helped to Chelsea's purpose. The 31-year-old loves playing for a contract as seen previously. But should he be offered a three year contract? – click here