Serie A leaders Juventus are now leading the race to sign Chelsea left-back Emerson Palmieri ahead of league rivals Inter Milan.
The 25-year-old was signed by Chelsea back in the 2017-2018 winter, as an alternate for Alonso who was in terrific form under Antonio Conte. But the Italian defender managed to surpass the Spaniard's position in the squad, starting ahead of Alonso in several games this season as well before some lackluster performances forced Lampard to look for other alternatives.
Italian news outlet Tuttosport reports that there were contact regarding Emerson between Juventus officials and Marina Granovskaia, Chelsea's director. Talks were reportedly held between Fabio Paratici, the Juventus sporting director and Emeron's agent as well.
Emerson is aiming for a spot in Italy's squad for next year's UEFA Euros and believes returning to Italy is the best way to help him get that spot.
In an interview with Sky Sport Italy, Emerson stated that while he was happy at his current club, he did not rule out a return back to the Serie A, "It may happen that I come back. But at the moment I am very happy in England with Chelsea, I also have a contract and I am very calm."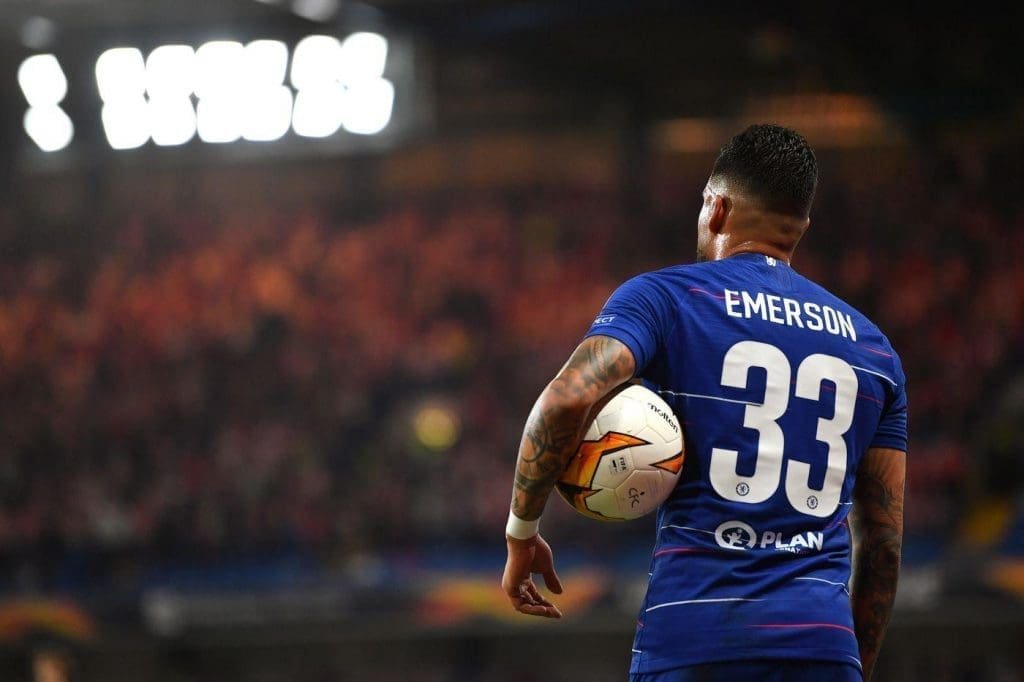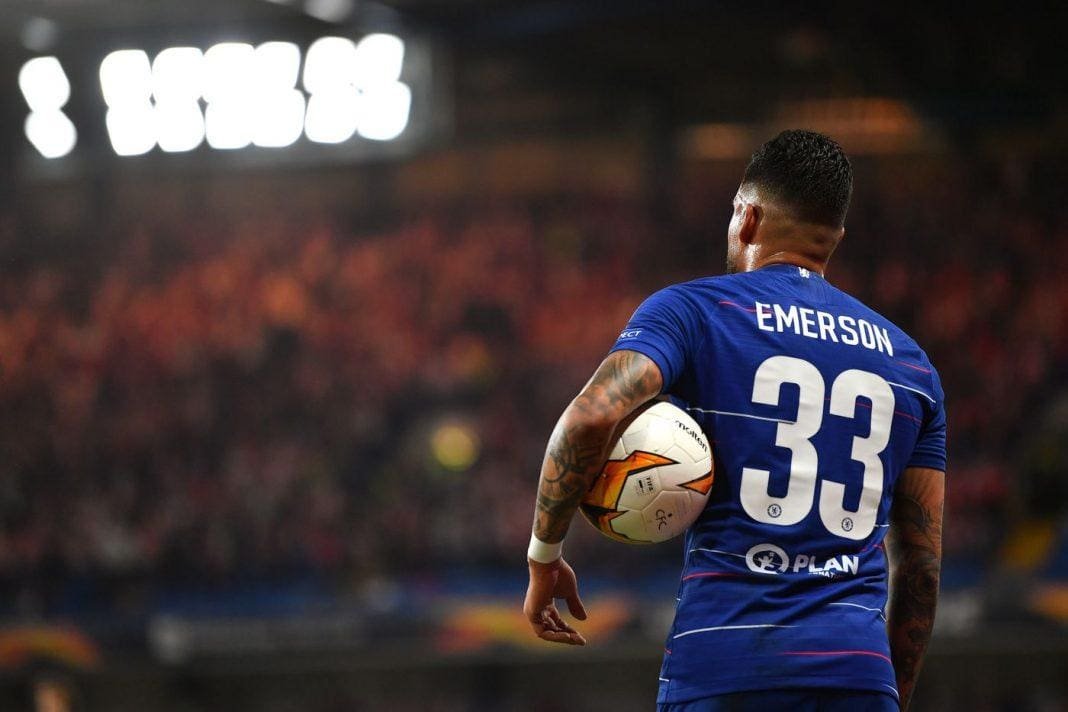 "It has been a wonderful experience at Chelsea, as first there was [Antonio] Conte, so obviously it was easier to deal with an Italian coach."
"As for [Maurizio] Sarri, I've no words for what a marvelous year we had, as we finished third in the Premier League, reached the Carabao Cup final and won the Europa League. We can't complain!"
With Emerson seemingly out of Frank Lampad's future plans, it appears that the Italian will leave the club after the end of the current season. He has been in favor of a return to the Serie A and Juventus were scouting the player even before his move to Chelsea (from Roma). It is reported that a potential loan deal could also be on the table, with an option to sign following a season-long loan.
Relations between the Bianconeri and Chelsea have been excellent in recent years, with the loan of Gonzalo Higuan and manager Maurizio Sarri moving back to Italy with Juventus.
Juventus are currently waiting for the De Sciglio transfer talks with Barcelona to proceed further, in order to free up space for the incoming Emerson.
As of now, Juventus's excellent relations with Chelsea have given them the upper hand over Antonio Conte's Inter Milan, who too were interested in the defender.