Burnley and Wolverhampton wanderers have an encounter on Wednesday evening, a match that will determine both club's chances of qualifying for European competition.
Both teams still stand a chance to qualify for Champions league and Europa league competition respectively, which makes this fixture more important.
Some notable players are known to posses such ability that can determine the outcome of a match, if given the freedom to impose themselves during a match. We'll be looking at few of those players and what they are capable of doing when they come against each other.
James Tarkowski vs Raul Jimenez
James Tarkowski has arguably been Burnley's best defender and the England international has had some outstanding performances which has reflected in the Claret's defensive solidity.
Tarkowski's 5.3 aerial duel success rate per game, shows his aerial prowess, while winning 1.8 tackles per game, 1.7 interception per game and 5.6 clearances per game proves his all-round defensive astute. No wonder, he's regarded as one of the under-rated defender in the Premier League.
Raul Jimenez has being in great form under Nuno Espirito since joining Wolves permanently from Benfica. The Mexican international has featured in all of their league games this season, scoring 16 goals and providing 6 assists in 35 league appearances thus far. The 29-year-old has an incredible goal instinct for finding the back of the net with his aerial threat and terrific shooting power and accuracy, no wonder he has been instrumental in Wolves' push for European competition. With enough space and freedom, he can singlehandedly cause huge problem for Burnley's defense.
Ashley Westwood vs Joao Moutinho
Ashley Westwood is an important player for Claret. The 30-year-old has scored two goals and assisted six in 32 league appearances this season. Nuno Espirito's men will have to certainly watch out for the central midfielder. The Englishman has either played as a central or defensive midfielder, but his performances in both areas has definitely been of great quality. Regardless of where Westwood is deployed, he will definitely be a threat to Wolves all through the ninety.
Joao Moutinho has shown a fantastic tenacity & work-rate, both on and off the ball, whose constantly dropping deep to recover the ball from the opposing team and making decisive busting runs and movements to link defense with the attack.
The 33-year-old has established himself in the Premier League and after a successful 2018/2019 season, was named the Player of the Season for Wolves last year. His contributions against Burnley will undoubtedly be decisive in favour of the Wolves.
Dwight McNeil vs Ruben Neves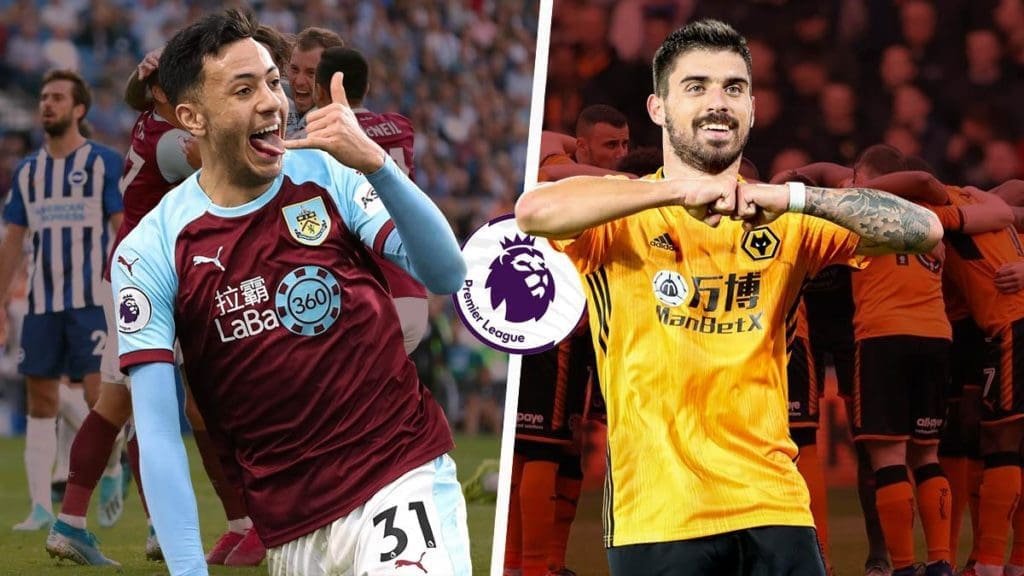 With 2 goals and six assists in 35 league appearances, the young dynamic midfielder/winger is highly intelligent and has the techniques to cause a lot of unrest for Wolves, whether from the wings or in the middle. Dwight McNeil's ability to both create and score goals makes him one of Burnley's complete player.
Ruben Neves has formed an important and healthy partnership with Portuguese midfielder Moutinho. Their partnership has been regarded as one of the most formidable and strong pairing in the Premier league. He has a knack for scoring wonderful long range goals, displaying great passing skills and fantastic set piece threats.
Neves posses the ability to control play, as a deep-lying playmaker and fond of unleashing runners like Adama Traore on the wings with precise passes. His regular involvement in play will not just allow the Wolves to have an upper hand in midfield, but will influence the scoreline in favour of his team.
Chris Wood vs Willy Boly
Chris Wood is Burnley's highest goalscorer with 11 goals and an assist. His goals and assist has contributed 30% of Burnley's goal participation.
Standing at 6ft 3in, Chris Wood has the height, power and goal instinct to threaten opposition, if given any chance around the box. Wood's recent performances has suggested that the New Zealand international needs to be curtailed by Wolves' backline so as to limit his touches around the box.
Willy Boly has being an integral part of Wolverhampton's defensive setup since arriving from Porto. His form, power and intelligence at the back has undoubtedly brought a lot of stability to the defense which is reflecting in the team's solid defending. If there's anyone capable of stopping Chris Wood, it'll definitely be Willy.
Jay Rodriguez vs Conor Coady
Jay Rodriguez is another brilliant striker who has contributed 10 goals in 33 league appearances for the Claret. Since joining Burnley from West Brom, Jay Rodriguez has been one of Burnley's most important forward.
Playing alongside Chris Wood, Burnley's attack have had more spine and quality going forward, causing a lot of problems for defenders with his movements, pace and skills.
Conor Coady has grown into a physically imposing and strong defender. His defensive abilities will certainly be called upon to nullify Jay Rodriguez's threats. The Englishman is calm and composed on the ball. It will be an exciting battle between the Burnley forwards and Wolves' defence.