Will Smallbone, the latest graduate of the Southampton academy to make it into the first team. He scored for Southampton is his full debut in the 2-0 FA Cup victory against Huddersfield back in January.
Not a bad way to start your senior #SaintsFC career, @WSmallbone 😏

An emphatic finish yesterday at St Mary's: pic.twitter.com/zYOxvoCFWu

— Southampton FC (@SouthamptonFC) January 5, 2020
After two games as a unused substitute on the bench, Smallbone soon made his Premier League debut in a 2-0 over Aston Villa, with an impressive performance, pleasing the manager Ralph Hasenhuttl, who tipped the academy graduate to flourish at the club.
He said: "He was very brave on the ball, he showed a few goal moves and had a big chance for scoring when his shot was deflected and hit the post. It would have been fantastic if he had immediately a goal. But he's the future and this is the way of our future."
Smallbone looked calm and assured in midfield considering it was his first Premier League game. His game reading and passing ability, earned him the breakthrough to the first team from the youth set up, following the footsteps of Gareth Bale and James Ward-Prowse, who were both academy graduates.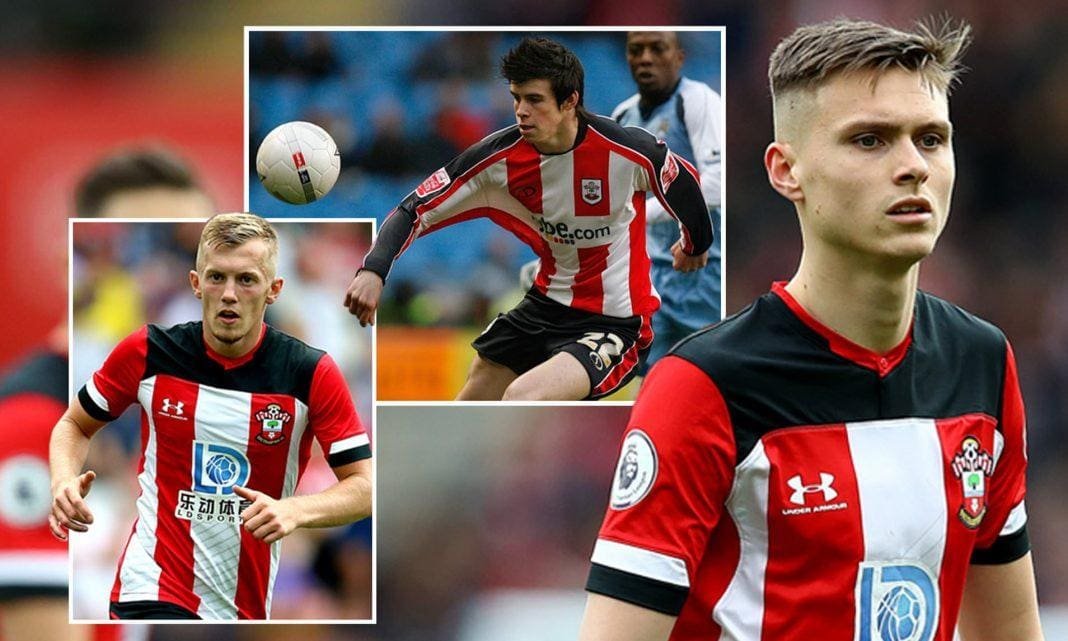 "He's not the guy who makes the most noise, but you can see in the sessions this selection helped him to get more self-confidence, even more," continued the manager.
"He's a good listener and he's open-minded. It's a good signal to everyone else to show that we are looking at them, and when the moment comes they will get the chance to play. He has a lot of things that really help a team, being good on the ball, covering a lot of distance, but also to work against the ball and win balls, this is very important.
"And what I also like is his mindset because he learns very quick. He's smart and it's a very good combination. He's one of the guys."
Smallbone was born in Basingstoke, England but qualifies to play for the Republic of Ireland through his mother. The Irish midfielder has represented his country at the U-18 and U-19 levels. He also played three qualifying games in the U-19 European Championships in Armenia bagging two goals.
His dad was influential figure in his life, who brought him along to Southampton games and helped him start out in a local club, before he was spotted and moved full-time to Southampton's Staplewood ground. Living away from his home was difficult and was further coupled with the loss of his father in 2015, which was a devastating loss to his family.
The 20-year-old has been at the club since the age of eight and performed well in the youth teams, leading the club to hand him a new deal in 2018. He had since started two of their last three games after getting into the first team before the current break in football due to lock down.
It is clear that Hassenhuttl is a big fan of the player, and with the Austrain keen on giving him more opportunities, there is no doubt Smallbone is a player to keep an eye out for over the next few years.