It's always fun looking into the future, right?
With the team currently doing so well, we have a look at what manager Jonas Eidevall should do with each player, to ensure that Arsenal stays at the high level they've set themselves.
**Note that these actions would be taken at the end of the 21-22 WSL season and we are predicting things at the very start to ensure we can direct decisions without getting carried away with the advancing season. Though we will also do the same at the end and explain the variances – that would be fun, wouldn't it?**
Goalkeepers
Manuela Zinsberger – Keep
An extremely young player (for a goalkeeper anyway), Manuela Zinsberger should be kept at Arsenal at all cost. The 25-year-old has at least 10 more years at the highest level of professional football so I'd keep her.
Lydia Williams – Sell
Being a 33-year-old, Lydia Williams isn't exactly on the young side of being a goalkeeper anymore. And with Zinsberger traveling away from her prime years, it's a sell for me.
Fran Stenson – Keep
The 20-year-old would likely play in a backup role, like she is at Brighton this season, and play in the domestic cups. The promising young goalie has already played a WSL match for Arsenal and will continue to in the coming seasons.
Hermione Cull – Loan
The young academy player has featured on the bench for Arsenal in recent months, but isn't ready to start playing in long stints at the highest level (well not yet anyway) and should go out on loan to a FAWNL club for the season.
Defenders
Steph Catley – Keep
An obvious one, there's no need to get rid of Steph Catley. In the prime of her career, the 27-year-old is one of the best fullbacks in the women's game. As the starting left-back, Steph Catley is very much here to stay.
Katie McCabe – Keep
An underrated player, the 25-year-old is a fantastic player for Arsenal and I would keep her as left-back and left-wing cover. Despite mostly functioning as a winger, you shouldn't be surprised to see her much more at full-back this season.
Lotte Wubben-Moy – Keep
An Arsenal academy product, Wubben-Moy is a lifelong Arsenal fan and also a brilliant player for Arsenal. It's very clear that we should keep the 22-year-old for the season, and many more after that.
Leah Williamson – Keep
Another Gooner and academy product, Leah Williamson is a player to keep around at Arsenal for years to come. The 24-year-old made her debut in 2014 as a 16-year-old and has been a part of the team for years, showing leadership skills far beyond her age.
Jen Beattie – Keep
Another player who played for Arsenal in 2 spells, Jen Beattie originally played for the Gunners when she was 18 years old. With Beattie and Williamson being relatively young, it would be smart for Arsenal to keep her for some leadership at the back, plus she's quality.
Simone Boye – Keep
With Simone just signing this summer from Bayern Munich, Arsenal would be daft to think above shifting her already. The 29-year-old played under manager Jonas Eidevall at Rosengard for two years and it'll be interesting to see how the two link up in London.
Viktoria Schnaderbeck – Sell
I feel like this is harsh but it makes the most sense. After having an infamous 204 days out injured, being in and out of the team sporadically, along with Arsenal having 6 centrebacks; I believe it's right for both parties.
Teyah Goldie – Loan
There's an argument there for the young 17-year-old to play regularly for the youth teams, but I think loaning her out provides her with more experience. Additionally, if you can get her and Hermione on loan at the same club, it would be a smart piece of business.
Anna Patten – Keep
Despite having a similar story to Lotte, Anna Patten is a completely different person. Playing at both center-back and right-back, Anna is one to watch out for!
Noelle Maritz – Keep
The two-sided full-back, Noelle Maritz is a very good footballer. She recently joined Arsenal from Wolfsburg and has been a great player for the club. A serial winner, Noelle should definitely be an Arsenal player come next season.
Midfielders
Malin Gut – Sell
Despite Malin being linked with a move away from Meadow Park due to homesickness, she has stuck around, but I think after she recovers from her ACL rupture, it's goodbye to Malin Gut. A loan away could be a good idea, but cashing in on her makes more sense.
Lia Wälti – Keep
I think the decision to keep Lia is an obvious one. The midfield maestro is very much in her prime and will be a key asset to the Gunners' title challenge this season, so it's a stay from me.
Kim Little – Keep
Captain Little. Those 2 words make it so easy. She has recently retired from international football and at 31, her career will soon be winding to a close. At the moment though, we get to enjoy the brilliance which Kim Little can provide with the ball at her feet.
Jordan Nobbs – Keep
These are the sorts of players that make Arsenal what it is. The vice-captain has been at Arsenal for over a decade and has won almost everything in a brilliant spell for the club.
Frida Maanum – Keep
The 22-year-old has just signed for Arsenal from Linkoping and is widely considered a talent throughout Europe. The youngster will be needed at Arsenal only having three out and out central midfielders.
Mana Iwabuchi – Keep
Another new signing, The 28-year-old plays as an attacking midfielder or a winger. An extremely talented footballer on and off the ball, check out our article on why she's so good here.
Attackers
Beth Mead – Keep
I think this one could change with time, but I think due to the new competitive spirit of the squad, Beth Mead will rise to the challenge. After scoring a brace against the WSL champions, it'll be interesting to see what Beth Mead does in an Arsenal shirt this season.
Caitlin Foord – Keep
You would think that one of the three attackers mentioned would be sold. With Caitlin Foord and Katie McCabe both on 15 goal contributions in 21 games, Beth Mead was only able to collect 9 in the same time. However, they are all here to stay in my opinion.
Lisa Evans – Sell
Despite being one of the fans' favourites, Lisa Evans wasn't able to match the elite-level performances of her teammates in the last few seasons and has gone out on loan to West Ham for the season. Doing well may change my mind, but you have to sell.
Nikita Parris – Keep
Nikita Parris has achieved so much in the women's game. After spells with Everton and Man City, scoring 49 goals in the process, Parris is back in the WSL after moving to Arsenal from French outfit Lyon.
 Vivianne Miedema – Keep
Now's the time to get it done. With things looking to head in the right direction, a major trophy should be able to secure her signature in May. As a goal machine at the club and international level, many clubs will be looking to secure her services.
Tobin Heath – Keep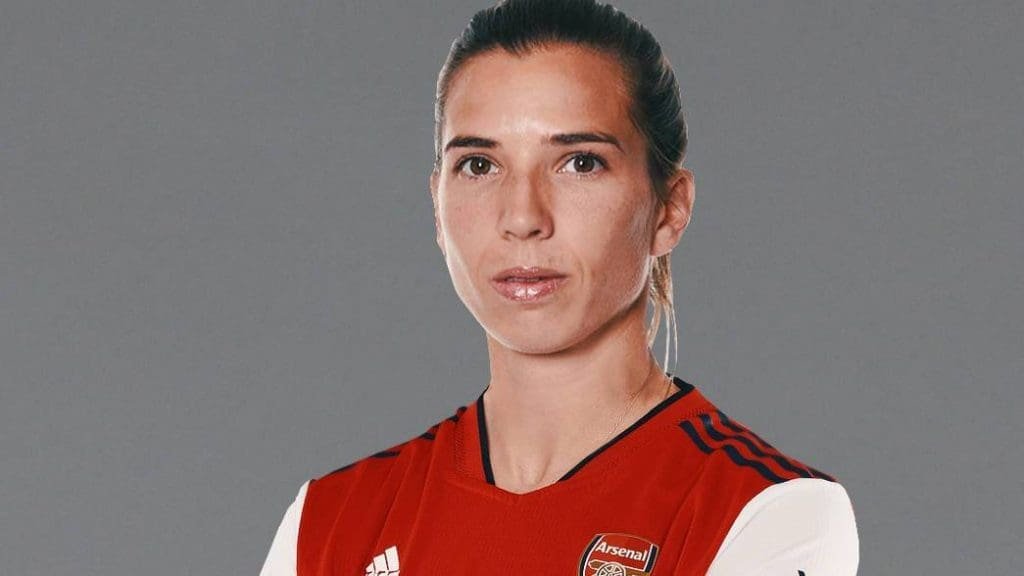 Summer signing Tobin Heath may only stay for one year, but Arsenal should attempt to keep her for two. Providing cover down the right flank, Tobin Heath may only be a short-term arrival, but you should still catch up on the new signing here.