Former Manchester United star Wayne Rooney has admitted that firing former United manager Louis van Gaal was a mistake and that he was 'devastated after hearing the news. The 34-year-old Englishman thinks his sacking was too early.
"I was devastated that Louis was fired," Rooney said. "I loved working with him. We should have kept him for a third season, we would have been so much stronger. "
Rooney looks back at the performances under Van Gaal with a good feeling acknowledging that the results weren't great.
"We didn't have the best team in the league, but we couldn't afford twelve injuries at all. Our best team was good enough for the top four, but we got into trouble with injuries because we didn't have the same quality as in previous years.
 "I had a feeling things were improving and players were starting to understand his vision.
"In those two years I learned more than under any other manager, so I will be forever grateful to him. Not only because he made me captain, but also because of the confidence and faith, he had in me," Rooney added.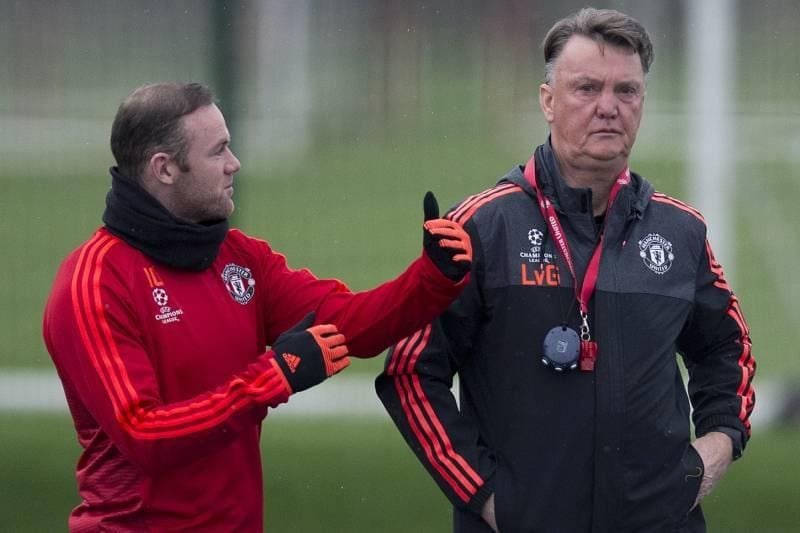 This is huge coming from a player who spent most of his career under Sir Alex Ferguson and later under Jose Mourinho. However, Rooney admired the Dutchman more.
"Working with Louis was priceless because I could learn so much from him. I couldn't have wished for a better example. "
Rooney also mentioned the way in which Van Gaal handled incidents off the field was also commendable. A video went viral of Phil Bardsley, in which Rooney was knocked out drunk during a boxing fight in the kitchen.
"When that video went viral, I thought, 'Jesus, I'd better tell the manager', "Rooney says.
"But when I walked into the manager's office, he burst out laughing as soon as he saw me. It was not a problem at all for him. The media had magnified the incident, but Louis just laughed at it. "