As Premier League clubs are trying to discuss a possible return of football, third Brighton player has been tested positive for COVID-19. 
Brighton chief executive Paul Barber said three players have tested positive for Coronavirus raising concerns about the attempt of resumption of the league. They have nor disclosed their names. The other two Brighton players who were tested positive weeks ago have recovered and now continue training on their own at their homes.
"Unfortunately we have had a third player test positive just yesterday," Brighton chief Paul Barber told Sky Sports News.
"Despite all the measures we have all been taking over the last few weeks when the players haven't been involved in taking any significant training at all, we have still suffered another player testing positive for the virus.
"There are concerns and I think it is normal for all clubs to have those concerns.
"We want to make sure we do all that we can so the protocols that are put into place are safe and secure and mitigate the risk."
The Premier League has government's support to restart the league (Project Restart) and they are hoping to secure agreement from all 20 clubs as well. The Seagulls have opposed Premier League's plans to complete the season at neutral venues rather than being able to play it's remaining home fixtures at its stadium.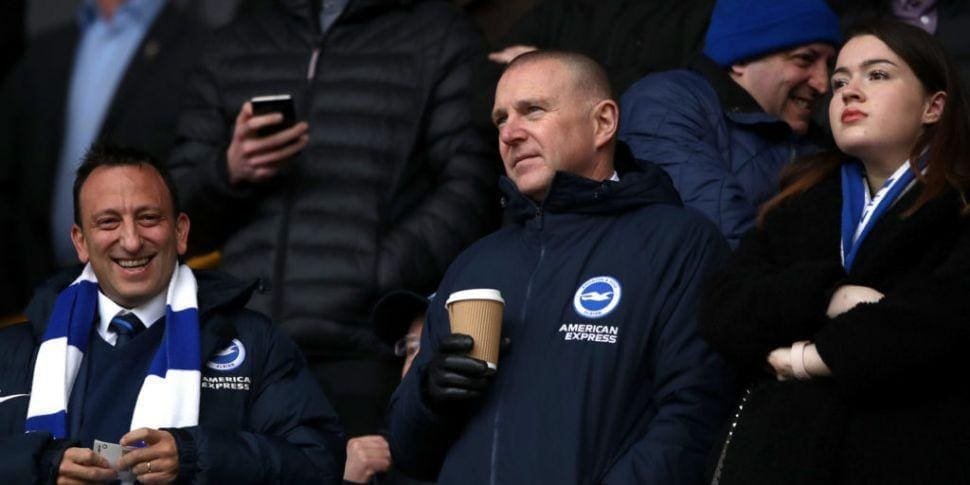 Brighton chief has also asked the league bosses about the plans for the resumption of the Premier League.
"One of the things we've asked the Premier League for is a complete plan of all of the stages of returning to play," he added.
"First, we need to get players back training in small groups, then they need to get involved in some contact training and then training for a match before the match itself.
"So, there are lots of stages, it's very complex and there are people at the Premier League working very hard to produce detailed paperwork to move through those stages as safely as possible."