Southampton's manager Ralph Hasenhuttl has expressed his happiness with former Under-21 England international defender Kyle Walker-Peters' performance at the club.
The England international right back was signed from Tottenham on loan during January transfer window, due to his inability to displace Serge Aurier from the starting eleven. Before joining the Saints, he was only able to amass five appearances for Spurs.
Due to limited game time under Spurs manager Jose Mourinho, Kyle Walker-Peters' was left with no choice than to consider a loan move somewhere else, so as to get the needed game time. The young right back later joined Southampton for the remaining half of 2019/20 season.
Though since joining the Saints, he has managed to play just 5 matches but the 23-year-old has performed well whenever he's given the chance.
He looks to be more solid defensively than being offensive. Notwithstanding, his capability to produce outstanding performances on the right side of the field is unquestionable.
His performances for the Saints has earned him numerous praises from the team's manager who has expressed his desire to see the right back being retained, rather than letting him return to his parent club at the end of the season.
One of his standout performance for the Saints was recently against Manchester City, where they were able to get the maximum three points, thanks to a lone goal scored by Adams. Meanwhile, Kyle Walker-Peters performance couldn't be overlooked, as he was able to stand his ground against City's highly skillful winger Raheem Sterling. For the majority part of the match, Kyle Walker-Peters nullified Sterling's threats and limited much of his movements and spaces.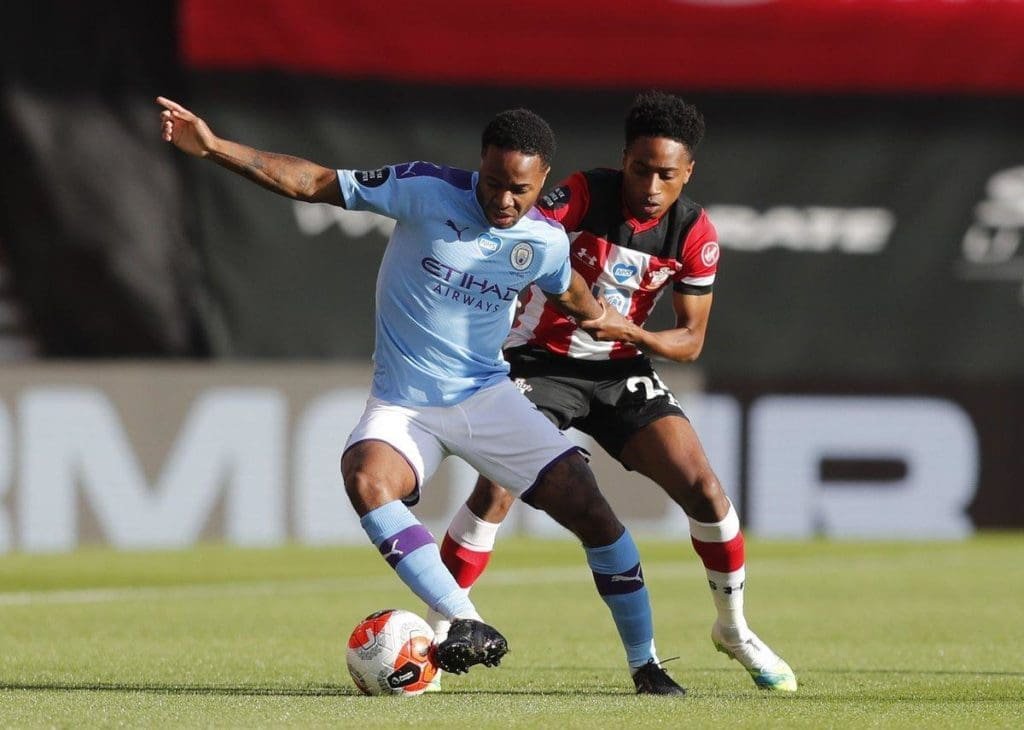 His performance on the right side was so good to the extent that Sterling had to be replaced in the second half.
In an interview after the game, Southampton boss Ralph Hasenhuttl spoke about how he has been impressed by the defender, but he's unclear on if a permanent deal will be made for the talented right back.
"He took the chance with both hands and showed some good performances, especially on Sunday which was very difficult against this opponent. We had some very good defensive actions and with the ball he had some good moves. Yeah he's in a good way. Must stay hungry and must show up until the end of the season and then we can decide. We haven't decided yet what we do with him, he's still a player from Tottenham and then we can decide."
Though Jose Mourinho has insisted that Kyle Walker-Peters has a future with the Spurs but admitted that he would not block the right-back's way should he decide to leave.
"We see a future here, yes," Mourinho said. "But we always see a future outside where he can be happy. The reason why he went to Southampton was not because we pushed him to go. He's happy now I think. Playing and playing well. I'm not in control of the transfer decisions but the general feeling is there's a place for him here. But if his desire is to be playing every time and leaving the club in search of happiness I don't think we'd stop him.
"He's a player with a good value in the market but I don't think we'd stop him doing it."
Spurs preferred right back Serge Aurier has divided a lot of opinions with his performances this season as a result of his defensive frailty, which couldn't match his offensive prowess.
Aurier and Kyle seems to possess what each other lacks. This kind of scenario can be used in José Mourinho's advantage whereby, selection will be dependant on the tactics being deployed by the coach, either to attack (with Serge Aurier) or defend (with Kyle Walker-Peters).
Considering Kyle Walker-Peters' age and intention to get a regular playing time, the Englishman might actually be happy to remain with the Saints beyond this season.