After running riot against the newly crowned Premier League champions in midweek, Manchester City take a tricky trip to the south coast to play Southampton on Sunday.
City have never been in short of attacking options throughout the season, with the likes of Riyad Mahrez, Bernardo Silva, Sergio Aguero, Gabriel Jesus, Raheem Sterling and sometimes Phil Foden all filling in at the front.
However, it is the main centre forward position which has raised concerns for Pep Guardiola at some point in the 2019/20 season.
Sergio Aguero and Gabriel Jesus have in between them 26 league goals with the Argentina international netting 16 times compared to Jesus' 10.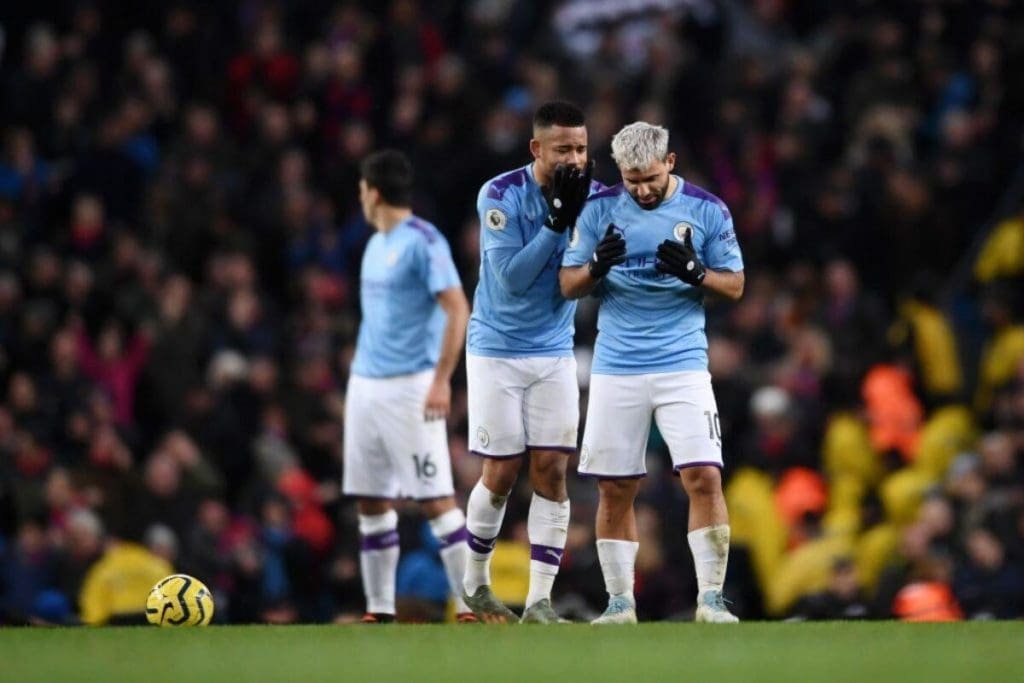 With Aguero injured, the Brazilian has been a start in the last two games for Manchester City but has not really impressed the manager that much. His last goal for the club came before the lockdown and is not trusted much by the Spaniard.
Ahead of a game against the Saints, it will be a question of who to start as the striker – and Raheem Sterling could be the medicine to his headache.
Sterling's link up play in the final third makes him an option for Guardiola to consider. He played as the centre forward in close to 20 minutes after the substitution of Jesus.
His presence in front of goal and the confidence he carries while on the ball is only matched by Aguero. A striker should be selfish at a point in time, and that has been part of the England international's game even playing as a winger.
In the Premier League, Sterling boasts a scoring frequency of 176 minutes with 13 goals scored from 27 appearances. Unfortunately for the 25-year-old, he has assisted just once in the top-flight, which should be a worrying thing for Guardiola's team.
But if you're ready to play up-front, that is the kind of performance you are expected to show – banging in the goals more rather than looking to create for others around you.
Pep should definitely look no further for a No.9 against Ralph Hasenhuttl's team, as Sterling has all attributes in his favour to step into the shoes of veteran Sergio Kun Aguero.