Strangely Chelsea are after Manchester City centre-back Nathan Ake to replace outgoing and now confirmed Real Madrid player Antonio Rudiger.
Transfer guru Fabrizio Romano, has tweeted that Nathan Ake and Chelsea have already agreed the personal terms with Chelsea and Manchester City negotiating the final terms of the deal. The Premier League champions want the entire £41m they paid to AFC Bournemouth two years ago to sign the Dutch international.
But should Chelsea really pursue Nathan Ake?
TRANSFER FEES WISE
First of all, £41m is a lot of money to be paid for Manchester City's backup centre-back/full-back. A player who has played close to 2400 minutes surely should have not cost Chelsea the same amount of money he was worth two years ago. The production he has given to this well-oiled Pep Guardiola team has been decent.
But we have to remember here that he is going to be replacing Antonio Rudiger, one of the Premier League and Europe's best centre-back in the last 18 months. The German centre-back under Thomas Tuchel was the first name on the team sheets for the Blues. Tuchel revitalized Rudiger's career at Stamford Bridge after his time under Frank Lampard was a big failure.
To replace one of the best centre-backs in Europe with Ake (no disrespect to him) was always going to be a tall order. If you are going to pay a big sum of money to replace that caliber of a player you at least need to try to bring someone who is going to be of that level in a season or two or bring a player of a similar level.
So, transfer fees wise it does not make a great amount of sense.
WOULD HE FIT AS A LEFT SIDED CB OR BACK UP TO BEN CHILWELL AT LB?
It's a bit difficult to compare Rudiger and Ake. Two very different players in nature and players who have played in completely different systems. But we will still try to understand through statistics what kind of replacement Chelsea are getting.
The former are the numbers provided by FBRef for Nathan Ake playing as centre-back in back four formations while we see Antonio Rudiger's numbers for Chelsea playing as a left-sided centre-back in a three-at-the-back system later.
Offensively both players have similar outputs. Ake has a slight edge on non-penalty goals + assists while Rudiger owing to his continued determination to hit a 30-yard screamer has seen his shots at 1.35 per match.
Ake, having played for a team who keeps the ball on an average of 68% per 90 makes more passes with better accuracy but the Dutch international is not progressive with passing meaning he looks to pass either sideways or backward. On the other hand, if you have watched Rudiger week in and week out, you must have been familiar with the burst of pace and ball progression he does on the left flank. He was the primary ball carrier for this Chelsea side, transitioning from defence to offence. Ake clearly has the knack of carrying the ball but acting as an attacking outlet the way Rudiger is a bit too much for him to do.
It is very difficult to predict that Ake will fit this role.
The 27-year-old played just 6 times as a left full-back and needless to say these are hardly inspiring numbers. Neither offensively nor defensively, Ake's numbers do not look good. His aerially win rate and ball progression are the only two things that stand out and remain consistent with the role.
Physicality is also a big issue against the case of bringing in Nathan Ake. Rudiger stands at 190 cm compared with Ake's 180 cm which in terms of feet compared is 6'2 and 5'9 respectively. Premier League centre-backs playing for the biggest clubs have generally been towering presence and strike fear just by the appearance something Ake is not going to provide.
Maybe Thomas Tuchel moves to a back four for the potential new signing? Who knows? Multiple reports are speculating that he is looking to change the system at the club but there were similar reports last season but Chelsea continued with their UEFA Champions League winning formula last season.
The departures of Rudiger, Christensen, and potentially Alonso and Azpilicueta could surely now mean Thomas has the license to switch his formations for the 2022/23 season.
ARE THERE BETTER VALUE FOR MONEY OPTIONS ON THE MARKET?
YES. Inter Milan's Milan Škriniar profiles very similarly to Antonio Rudiger. Inter Milan are in desperate need of money as financial conditions at the club mean they have parted ways with one of their star assets. Currently, the club has assets like Lautaro Martínez, Nicolò Barella & Alessandro Bastoni along with Škriniar which they can sell and raise huge amounts of cash.
Milan is the most likely out of these players to leave the club with PSG's bids of £50m already being rejected and they are really ramping their interest in getting the player at Parc des Princes. Chelsea with the new influx of cash can surely convince him to come to Stamford Bridge where he would be the starting centre-back in a system he is very much familiar with and a better chance than the Paris outfit to win the UEFA Champions League.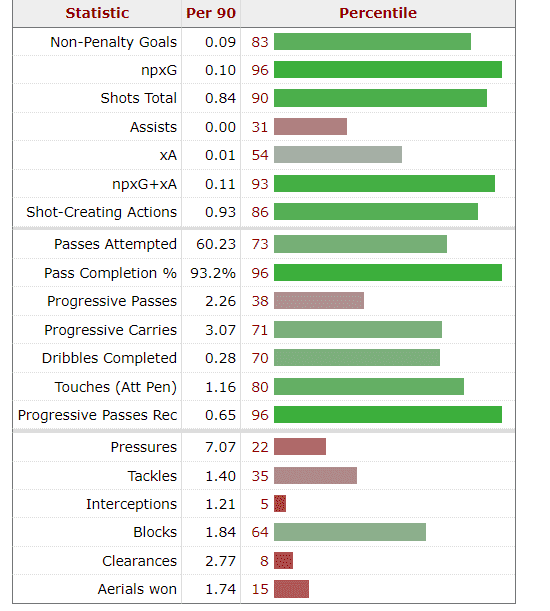 We will not deep dive into this but we can clearly see that they are pretty similar players and a transition to back four alongside the veteran Thiago Silva. Milan is just 1/2 feet shorter than Rudiger which also adds a plus compared to the 27-year-old Dutch international.
Thomas Tuchel has been given the keys to run and bring the players to Chelsea. If he does not make the correct signings this season it is very much possible that his say in transfer dealings next summer will not have the same force he has this year. So hopefully he makes the right decisions for the club in the short-term and long-term future.