Romelu Lukaku and Paulo Dybala are set to swap their future. Manchester United and Juventus have seemed to agree a deal wherein both the parties are benefited with and agree ungrudgingly.
With the re-entry of Gonzalo Higuain and presence of Mario Mandzukic in the squad, Juventus are planning to make huge sum out of Dybala; ranging in and around €100 million.
Man United on the other hand have lined up Romelu Lukaku at €85 million.
Lukaku was already being tipped with a move to Serie A for Inter Milan where Antonio Conte awaits his arrival by all heart. The Italian coach is a great admirer of the Man Utd forward and could easily plead the chief of Inter to swap in the Belgian.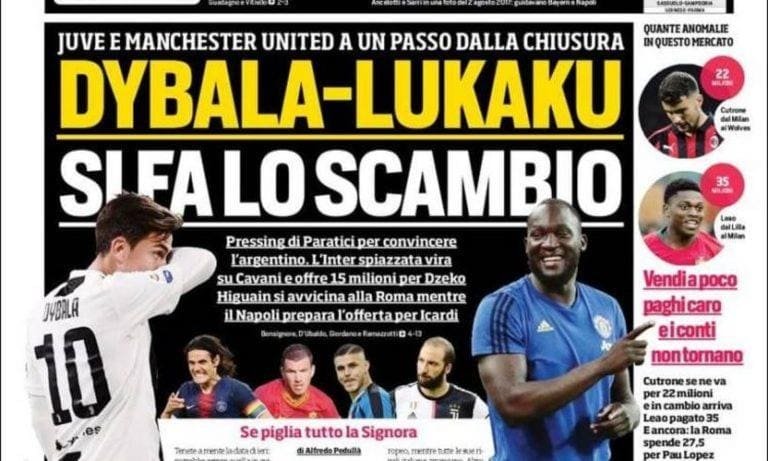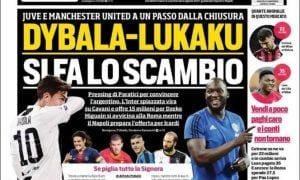 Juventus, however, have the money power and also the player that United need and see as a potential game-changer. A swap deal between Juventus and Manchester United with the latter paying extra sum in cash is likeliest.
Apart from the Dybala-Lukaku swap, rumour has it that the Argentine young gun may be seen in the Lily whites jersey which by my knowledge is heavily improbable.
Both Tottenham and Manchester United are keen to splash on a huge sum in the transfer market to get their future running. Spurs have already spent huge sum on Tanguy Ndombele and therefore look a step back in pursuit of Dybala.
Dybala in the Red jersey and Lukaku to Turin only transpires green light. A good deal for both the clubs.