Leicester City's Portuguese star has claimed that he was sure Bruno Fernandes would make an instant impact in the Premier League and become successful. Ricardo Pereira admitted that he has been impressed with how quickly Bruno has adapted to the Premier League.
Bruno Fernandes signed for Manchester United in the winter transfer window. Since then, the Portuguese star has been in top form winning the Premier League Player of the Month in his first month in England.
"Well. I was sure that Bruno would be very successful in the Premier League, but this way… I admit that I wasn't. It's impressive!" he said.
"We all know that Bruno Fernandes has enormous quality, something he had already shown at Sporting and the national team.
"But it isn't easy to get on the middle of a train, especially if that train is in a league like the Premier League and in a club like Manchester United.
"Normally, a player who arrives at the Premier League takes, on average, a season to adapt. Bruno Fernandes completed this whole process in just one week!
"And I'm not just talking about how he, individually, showed himself: for me, the difference is in the way the entire Man United team has improved with his arrival.
"He was the catalyst for this new Man United. I'm happy for him and I hope the good moment continues, except against Leicester [laughs]. It doesn't have to be all games, does it?"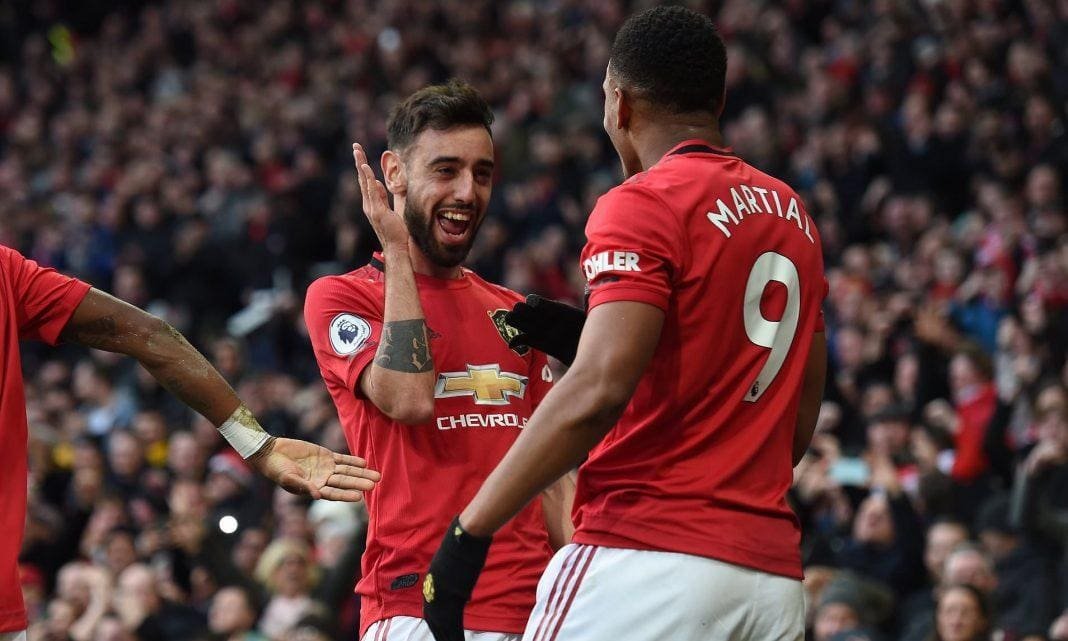 Pereira also predicts that Bruno could be a future Manchester United captain and it shows in his personality.
"I have no doubt that he will win the armband in a while. At Sporting he was already a captain and has a very strong personality, on and off the field.
"He already leads without being a captain. So, in a few years, Bruno Fernandes may even be a team captain."
Bruno has played nine games for United so far and has managed to score 3 goals and bag 4 assists in all competitions.