Mohamed Ihattaren an eighteen-year-old, Utrecht born, Dutch professional who plays as an attacking midfielder for Eredivisie club PSV Eindhoven.
Ihattaren is a youth product of PSV Eindhoven, been in their academy since he was eight. The Netherlands youth international has represented his country in the U-15, U-16, U-17 and U-19 between 2017 till date. He also helped the Netherlands U17s win the 2018 UEFA European Under-17 Championship.
Coming from a Moroccan heritage, he could have pledged allegiance to any of the country; but he eventually committed his international future with the Netherlands in 2019.
Mohamed Ihattaren kiest voor Oranje🦁🔶

'Mijn moeder werd emotioneel. Dat zegt veel' pic.twitter.com/5526gc0rrl

— OnsOranje (@OnsOranje) November 3, 2019
He signed his first professional contract with PSV on 28 March 2018, at the age of sixteen and eventually made his professional debut coming in very late in 2–1 win over FC Groningen last season in January.
"The way he developed was spectacular," former PSV and Manchester United striker Ruud van Nistelrooy, who now coaches PSV's Under-19s side, speaking with Goal. "He joined us from the U17 team in the U19s but he was younger than everyone, so I thought he's going to need at least a season to develop and get used to things, but he developed like a rocket really.
"He joined the winter break training camp with the first team last season and he just blew everybody away. That's not normal with a player who is 16 years of age, of course.
"I was saying to him: 'I want to develop you so that you will make the step to the first team and then I don't want to see you back here anymore.
"That's the way I think it should be because for players who go and come back it's very difficult. He managed to develop himself at such speed that he left and we never saw him come back."
After making his senior debut on 26 January 2019, he made a total of 15 (four starts) Eredivisie appearances before the end of the campaign.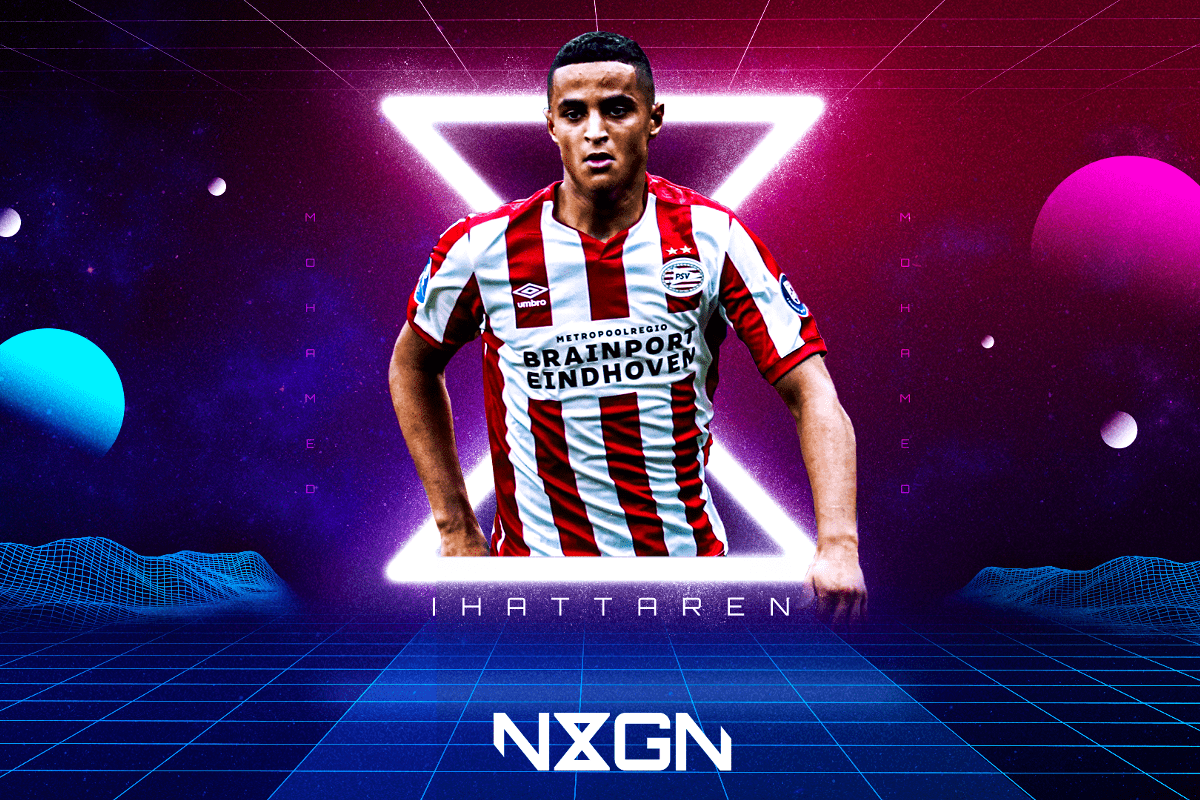 His high catching performances leading to him being named in Goal's NxGn list of the best 50 teenage footballers in March 2019. With such potential and meteoric rise, Eindhoven moved quickly and tied the Dutch international down to a new contract that will keep him at the Philips Stadion until at least 2022 in the same month to fend off all potential suitors.
Mohamed Ihattaren has the elegance, technique, tactical brilliance and possesses attacking flair with high level of creativity. He likes to receive the ball with an open body shape, getting the ball with inside of his back foot, which allows him to have a greater vision of the pitch and also allows him to change direction quickly.
Due to his level of tactical understanding and awareness in tight situations, Ihattaren intelligently uses his superb first touch, ball control, body balance, coordination, agility, as well as his explosiveness in order to avoid pressure.
Ihattaren has made 34 appearances across all competitions this season, scoring nine goals and contributing a further nine assists in his first full season.
Such development in his game and output has now regenerated the interest of Premier league giant Manchester City, and are now said to have contacted his agent Mino Railola in order to get a deal done for the highly rated attacking midfielder this summer amidst interests from other clubs.