According to reports from Germany, Birmingham City's teenage sensation Jude Bellingham is set to snub interest from Manchester United and Chelsea to sign for Borussia Dortmund.
Born in England, Bellingham is high-flying talent who has caught the eye of many teams officials including the Red Devils and the Blues. Versatile on the field, the 16-year-old can take the role of a central midfielder or as an attacking midfielder.
Since his debut in August, the midfielder has made over 34 appearances for the club, scoring four goals and providing three assists – an usual statistics for a 16-year-old.
Bellingham's Birmingham contract runs until 2021 but with so much attention on his performances lined-up it's increasingly unlikely that he would stay beyond this current campaign and the club are looking to cash-in on him this summer.
Manchester United were favourites to sign the player in the January transfer window but the acquisition of Bruno Fernandes meant that any deal would have to be assessed in the summer. Real Madrid, Bayern Munich, Liverpool, Chelsea and Barcelona have all been credited with interest in the young chap but Dortmund look set to strike a deal.
Sports Bild report that Dortmund and Bellingham are nearing an agreement over personal terms for a move in the summer.
Negotiations are also said to be underway with Championship side Birmingham who are likely to demand over £30million for the player.
Should the move for Bellingham materialize, it will eclipse the fee Dortmund paid for Mats Hummels last year and enter the record books as their biggest buy.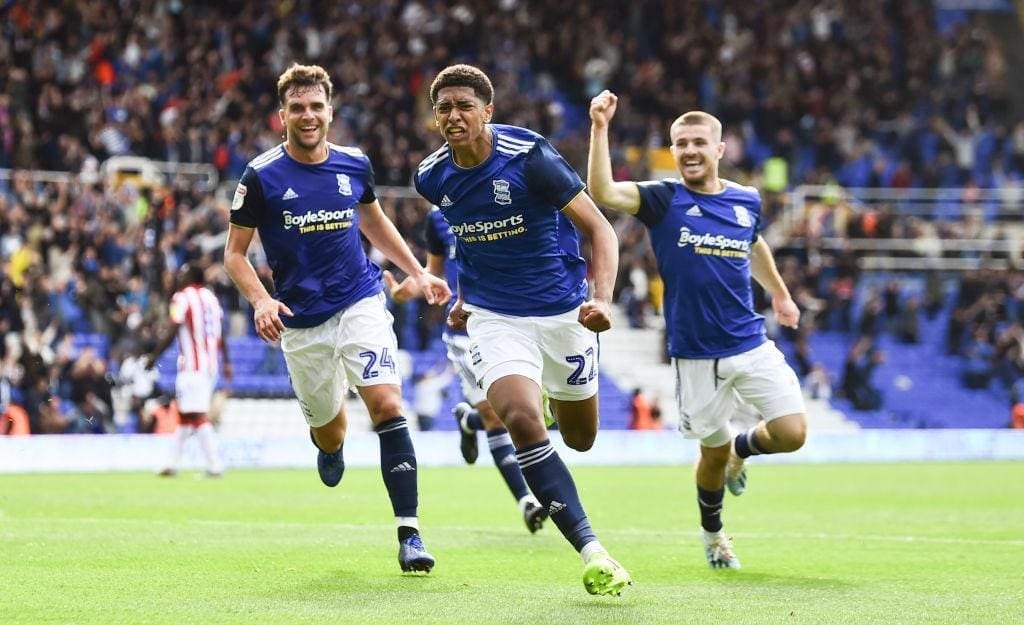 A transfer for Bellingham is not something new to the Black and Yellow team as they've worked on young talents in the past, beating Manchester United to Erling Braut-Haaland recently.
Represented by his family, Jude Bellingham is not able to put pen to paper on a professional contract until June, when he turns 17.
Dortmund are moving swiftly to strike a deal as soon as possible before interest from other clubs grow. And the players role is set to be discussed in any possible deal.