Premier League have announced that they will back players who desire to support the Black Lives Matter movement by replacing their names with Black Lives Matters on the back of their shirts when the league returns next week.
The shirts will also feature a Black Lives Matter logo for the remainder of the season, while a badge appreciating NHS for their service in the fight against the coronavirus outbreak will also be featured.
A statement from players from all 20 clubs released on Friday evening read: "We, the Players, stand together with the singular objective of eradicating racial prejudice wherever it exists, to bring about a global society of inclusion, respect, and equal opportunities for All, regardless of their colour or creed.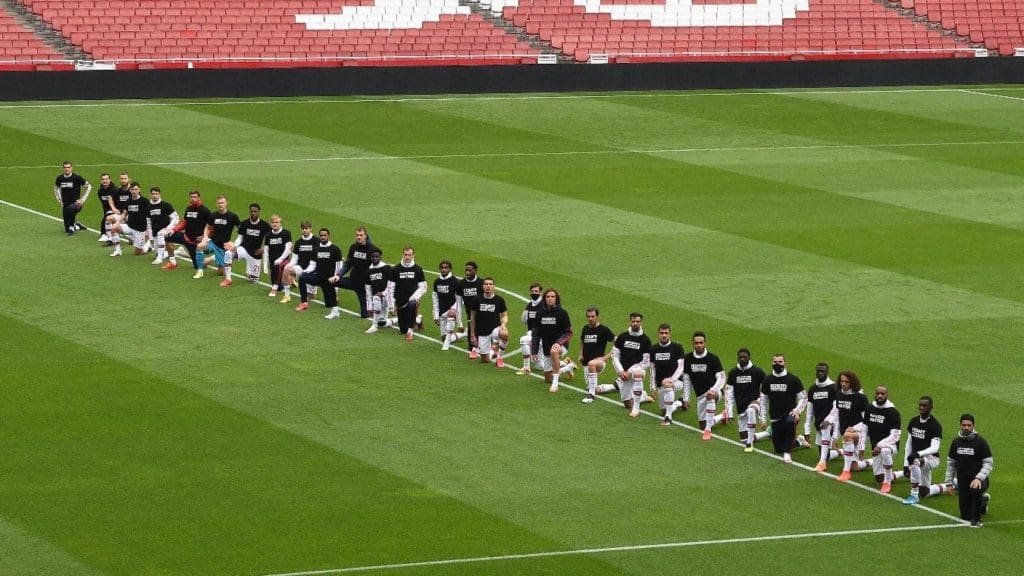 "This symbol is a sign of unity from all Players, all Staff, all Clubs, all Match Officials and the Premier League #blacklivesmatter #playerstogether.
The statement added: "The Premier League stands alongside players, clubs, The FA, EFL, PFA, LMA, PGMOL and all those who oppose discrimination in any form."
The likes Arsenal, Chelsea, Wolverhampton Wanderers and Liverpool have all shown their support for the movement earlier this month by taking a knee in training while others have wore shirts to play friendly game.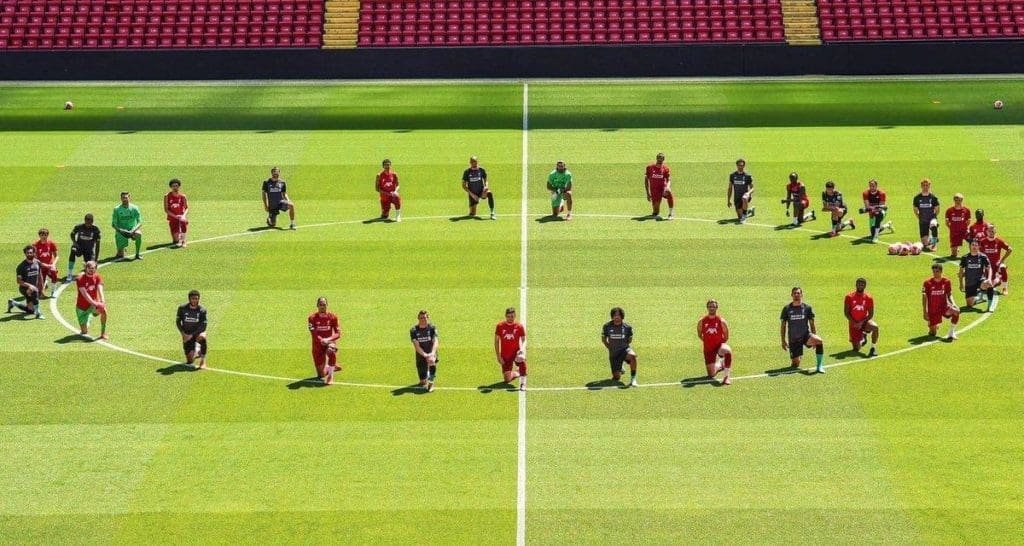 The top-flight also confirmed players who wish to celebrate a goal by taking a knee or doing so ahead of kick off will be supported.
Black Lives Matter has taken centre stage since the killing of blackman George Floyd by the police last month in Minneapolis, with the protest being recognised across all over the world.
Bundesliga players such as Jadon Sancho, Achraf Hakimi and Marcus Thuram have all shown their solidarity towards the campaign.
Premier League returns on June 17 with Arsenal playing Manchester City while Aston Villa take on Sheffield United.