Sheffield United have endured a remarkable run in the Premier League and looks like a proper mid table team. They've played a brand of football which brought them at 7th position in the league, with a sizeable amount of goals scored.
Chris Basham has been instrumental for the Blades and is the most lauded player in the team. He's been at Sheffield since League 1 and has transformed himself from a midfielder to an attacking centre back. He has performed the role admirably, but the question still stands, at his age and in the Premier League will he prove to be beneficial for the team? Having said that, there are few players who fit the role of an attacking centre back and can replace 'The Bash' at Sheffield.
Nico Elvedi
The young centre back from Borussia Monchengladbach has been impressive in the Bundesliga with both his skills on the ball and in defending. At the mere age of 22, he has become a regular for his side and that decision is paying its dividends.
Elvedi has had 2422 touches of the ball and 1916 successful passes, which were both 3rd highest for any centre back in the 2018-19 Bundesliga season. He was in the top 1 for most duels won, 82 and made more recoveries (157) clearances (130) and interceptions (48) than any other player in the team.
His eagerness to go further upfield however causes mistakes at the beack with his 6 errors leading to shots, being the maximum for a player in the German league. However he has plenty of room for improvement and under the mentorship of Basham and by the experience in the Premier League he has the potential of being a rated attacking centre back.
Aissa Mandi
At the age of 27, the Real Betis' centre back will already have hit his peak and his numbers in La Liga will definitely be an upgrade to Chris Basham, in terms of quality and age. Possession football played by Setien made Real Betis a joy to watch and Aissa Mandi, the Algerian ball playing centre back was instrumental in this. He was the highest in the league in terms of touches (2904) and passes (2387) by a centre back.
His attacking mindset and his tendency to dribble and take on the opposition, however often leads to errors and in a bid to rectify these errors, Mandi committed 56 fouls and received 10 yellow cards. In the Premier League, which is known for its physicality, Mandi will come across far more lenient referees and that's when he'll be able to take his game to a new level.
Joe Rodon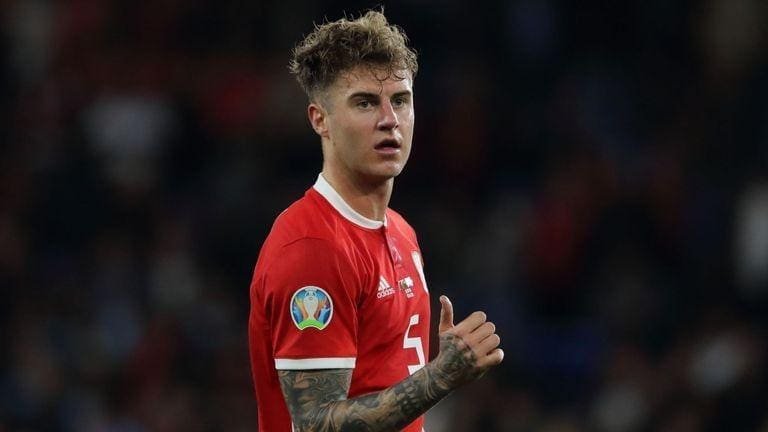 The Swansea City midfielder, at the age of 22 has become instrumental for his team and was linked with a move to Bramall lane last season. He's of the right age and possesses the required ball playing skills which any replacement of Basham would require to have. Rodon is already a full Welsh international and has been featuring for both Wales and Swansea City regularly.
Already having had experience playing in England, a move to Sheffield in the Premier League will be beneficial to Rodon's development. Playing the competitive teams in England will provide Rodon a taste of the Premier League and will help Sheffield prepare for the league next season.