Has there ever been a time where Phil Foden has disappointed when given the chance to play at Manchester City? Well, I will wait as you try to recollect any of such thing.
Time in, time out, game-by-game the youngster continues to prove Pep Guardiola he is an obvious choice just not an alternative. He has made his intentions known that it is time he is entrusted the title as a superstar at the club.
Foden was on target twice as City thrashed Burnley by five goals to nil on Monday in the Premier League match day 30.
His goals were just a plus for him as his performance sparked the opening of spaces between the Clarets' defensive lines and posed a creative level all over his game.
This is not the first time Foden is turning up with such a splendid performance, but as many would say "Pep continues to hold him back".
The Spaniard keeps whispering to the player that he would have to do more to earn a place in the starting line-up, and that would mean battling with the likes of Ikay Gundogan, David Silva, Bernardo Silva and Kevin De Bruyne for a place in the team.
Guardiola is forcing him to deliver more and more of such performances and he keeps delivering without any difficulty.
The 20-year-old was left on the bench last Wednesday against Arsenal in City's first game after the league's suspension, as they beat the Gunners 3-0 at the Etihad. He was still able to make a good substitute performance as he came in to score what was the Citizens final goal in the game.
The demand was even harder when he was handed a start in a much rotated team by the manager against a Burnley side who are very difficult to break down.
Sean Dyche side was set up in a way that City were unable to create any opportunities until the young midfielder opened the scoring from 25 yards out with a well-struck low shot from the edge of the box.
His effort was just the breakthrough for an emphatic victory for Guardiola's side to delay Liverpool's coronation as Premier League champions.
He also played an intelligent ball into the path of Sergio Aguero which led to the Argentine being brought down for a penalty, as Riyad Mahrez converted to out City three goals up.
Foden was also involved in David Silva's goal after the recess as his pass opened up the away side's defence allowing Bernardo to set up the former Spain international.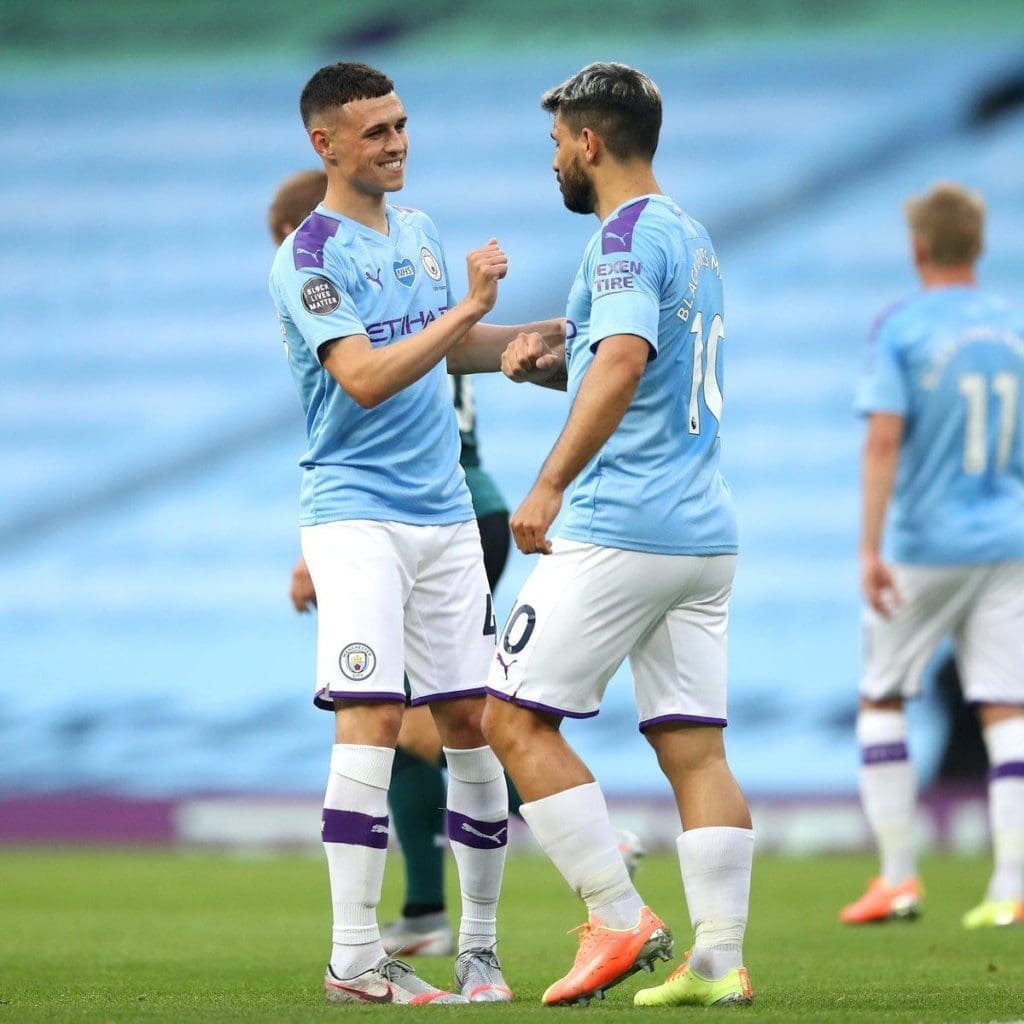 The 20-year-old was also at the right place in time to tap in his second of the night and City's fifth to sign off a proper individual brilliance before making way for Leroy Sane, who made his first appearance of the 2019/20 season.
His performance should definitely be able to push Guardiola to say, "No. I'm definitely not buying a replacement for David Silva". Foden consistency could save the club money in the transfer window.
For whatever reason that the manager will come up with, he will thinking twice with such a performance the young Englishman produced on Monday.