The Blue side of Manchester are known for their financial buoyancy and an intimidating wealth which has obviously brought some amount of success both on and off the field to the club.
Manchester City has won all the trophies available to be won in England. Since the reign of former City manager Roberto Mancini to the current manager Pep Guardiola, the club has turned out to be a super power in terms of finances, achievements, popularity and team's quality.
The club has signed several top stars and it seems rather unusual for City to rely on an academy graduate than to sign a quality replacement.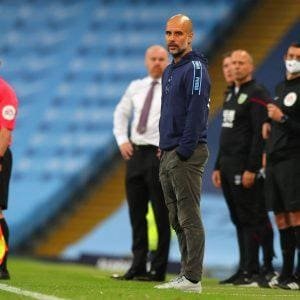 With his current performances, Phil Foden has once again been backed by his manager Pep Guardiola to fill the void that will be left by David Silva when his contract ends this summer.
Since the restart of the Premier league matches, the Englishman has scored three times in two games while also providing an assist too.
Pep Guardiola has this to say: "When David said it was his last year I told the board we have Phil, so we don't have to invest."
"It is difficult to find a replacement like David, what he has done with this club. Players like Joe Hart, Pablo Zabaleta, Sergio Aguero, Yaya Toure and David as well have helped us to be who we are as a team and a club.
"It is difficult to find a replacement but [in Foden], we have a young Manchester City fan who every time he plays gives us something unique and special."