Manchester United midfielder Paul Pogba has insisted Nemanja Matic is a vocal person on the pitch and has been offering him guidance on what he should be doing.
The Frenchman described Matic as one who is being looked up by the squad, claiming that he has a vital role that what people know for.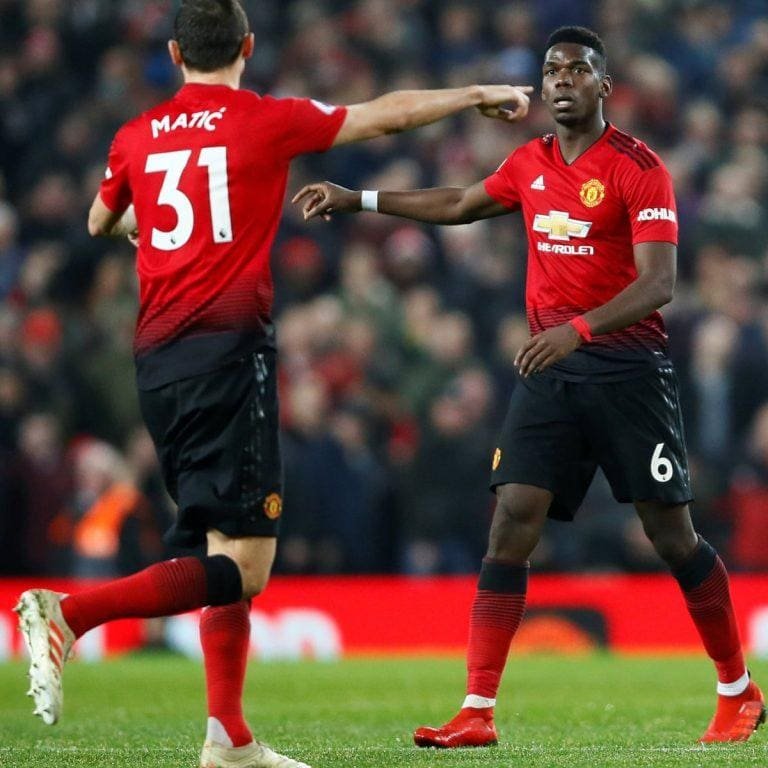 Speaking to United Review, the France international said: "Nemanja is the mentor of the team. He gives us our balance, he pushes me to get forward and he directs me sometimes – he'll say 'go for it', or 'stay there'. He's been great, he's always giving me advice and as a midfielder he has experience and he's won things but he always wants more. He's been great at pushing the team to where we are now. It's been unbelievable, it's been great to have him as a teammate."
The Red Devils are currently unbeaten in their last 17 games across all competition, with January arrival Bruno Fernandes yet to lose a game in a United jersey.
One man who has impressed Pogba in the club's run is youngster Mason Greenwood. And the 2018 World Cup winner insists he looks for to seeing the 18-year-old improving despite his impressive outings.
"Everybody knows about his talent but we've seen talented players here doing great at the start and then end up at other teams," said Pogba of Greenwood. "We don't want that. We want to protect him and how to protect him is, for me, just to say that he didn't do anything yet.
"He knows it – I like to speak with him. I want to see him, with his quality and his talent, score above 15 goals a season and with the time we have left [this season], easy. He knows he has to work hard and that he's not there yet."
United play Southampton on Monday night knowing that a win will take them into third position following defeats to Chelsea and Leicester City over the weekend.