Chelsea striker Olivier Giroud has opened up on Chelsea's Europa League win over Arsenal where he came back to haunt his former club by contributing three goals of the four scored against the Gunners. Last year, Chelsea defeated Arsenal by 4-1 in the Europa League final to claim their third European Trophy in the past decade.
Olivier Giroud signed for Arsenal in the summer of 2012 and spent five-and-a-half seasons at the Emirates. He made over 250 appearances for the Gunners and scored 105 goals in the process. Giroud said that he put all his personal thoughts aside in the final and focused only on winning the title.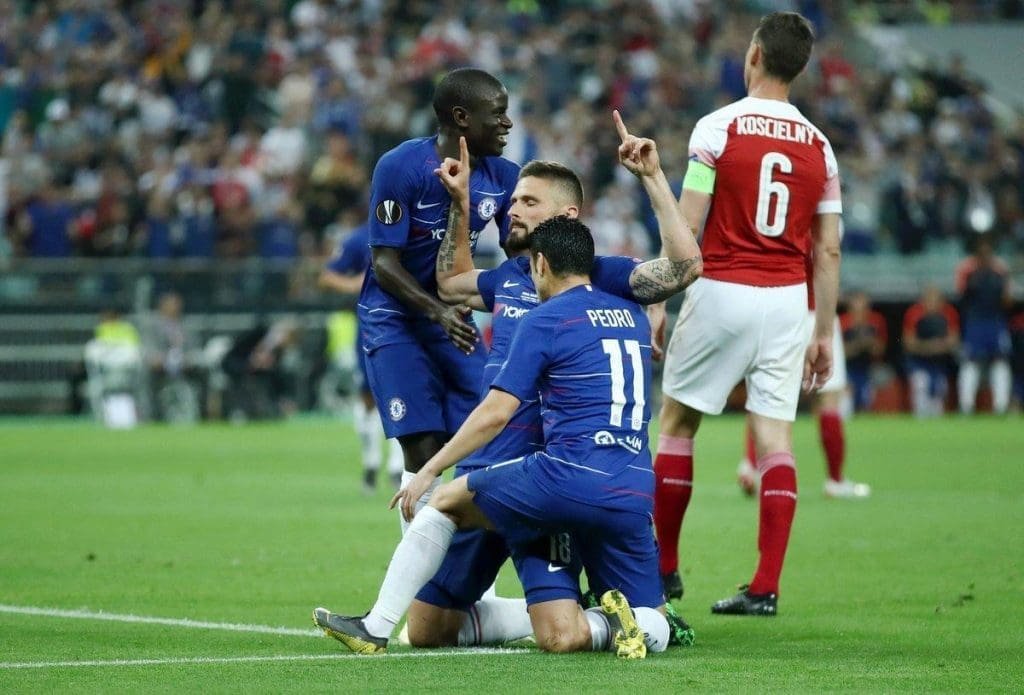 "That final against Arsenal was obviously very special for me emotionally," he said. "When I saw that we were going to face Arsenal in the final, I knew it was going to be special.
"On top of that, it was only a year after I left. I have quite a lot of friends over there, people who work in the club's offices. That was extra motivation for me and I knew that it was going to be a high-pressure match."
Giroud already played against Arsenal in some Premier League games but the situation the final was far more unique for the Frenchman. Giroud admitted that he prepared differently for the game keeping in mind the silverware.
"You definitely prepare for the match in a special way, in a different way, because you know that they know you inside out, and they know that I know them well too," he explained.
"You have to plan for the match but not play the match before it's happened. You have to think ahead. I thought that if I had a one-on-one with Petr Cech, who knows me really well, or a penalty, I would have to shoot there and not somewhere else.
"I knew that he knew me really well. I was also going to play against my friend Laurent Koscielny, who has also known me inside-out for years because we started together at Tours in 2008.
"It was a very special moment but it was like extra motivation for me because I wanted to show them that I still had some energy in me and some good years left in me."
Giroud was Chelsea's main man when it came to the Europa League campaign. He went into the final as the joint-highest scorer of the tournament and played his role in three goals in the final. In the Round of 16 game against Dynamo Kyiv, he scored a hat-trick but he revealed that he realised that after the game.
"After the match, I went to the changing room holding the ball and someone said "perfect hat-trick!" I didn't know that idiom but I had scored with my right foot, with my left foot and with a header so it was a nice thing to say. I kept the ball and everyone congratulated me for it so it was a great performance and a great memory."