Sheffield United striker Oli McBurnie believes that the club can qualify for the Champions League this season if the Premier League restarts in June.
Premier League clubs returned to training on Tuesday with the players maintaining social distancing and training in small groups. All players and club staff were tested for the coronavirus and players whose tests turned out to be negative were allowed to train.
Six people were tested positive for the virus but Premier League chief Richard Masters is looking to start the league in June. Masters revealed that he felt confident about Project Restart and with the clubs now training, the remainder of the season would be played out starting from June 12, which has been picked as a possible restart date.
Watford captain Troy Deeney and Chelsea midfielder Kante however refused to return to training amid concerns of their family and close relatives being infected.
Sheffield United were promoted to the top-flight last season under Chris Wilder and were thriving in the league this season. They are currently in seventh place with a game in hand, and just 2 points away from playing in Europe next season.
Oli McBurnie started off at the Leeds academy, before joining Bradford City and signing his first professional contract with them in 2013. McBurnie was then sent out to a one season loan at Chester before he signed for Swansea in 2015. A series of loans at three different club ensued and he was signed by Sheffield United this season.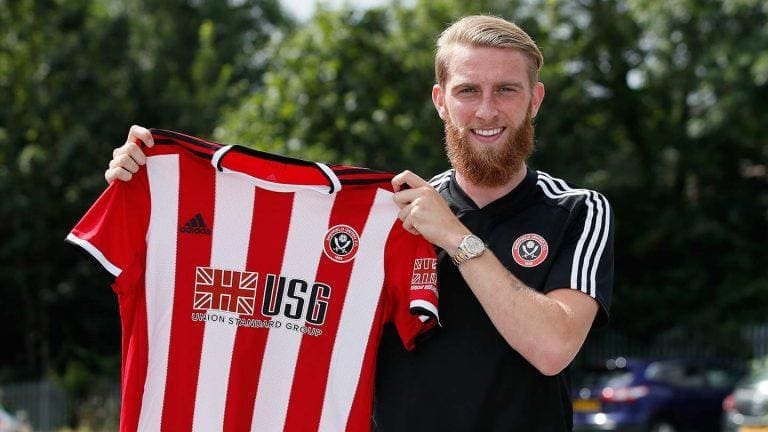 The Scottish international's transfer set a new club signing record for Sheffield at a £17.5 million signing fee, which was later broken by the arrival of Sander Berge for £22m this January. McBurnie has been a regular starter for the club this season under Chris Wilder, and has formed an excellent partnership with Billy Sharp in attack.
The Scot in a recent interview confided that he was looking forward to the league restart and ending the season at a high note with European qualification.
"As a footballer you always want to play at the highest level you can and test yourselves against the best players. It has always been a dream of mine to play at the very top."
"It's crazy when you think about it, going from mid-table in the Championship to potentially playing in the Europa League or Champions League. It would be something special."
"I have played international football and I have played Premier League, so to add Champions League on to that would be remarkable and not a lot of people would have thought that."
"We are desperate to get back. It's been a magnificent season from all the boys and to have it end in an unprecedented and irregular way like it is at the minute would be such a shame. There's no reason why we can't keep pushing on and do something remarkable this season."
Manchester City currently are serving a two year ban from all UEFA competitions. This means that Sheffield will qualify for the Champions League even if they finish fifth at the end of the season.
McBurnie believes that the current Sheffield squad has the potential to qualify for the Champions League. The striker is back training again with the Blades in hopes of a league restart that they will see them finish in a European spot.