Newcastle's current kit supplier is Puma, who replaced Adidas as their kit maker back in the 2010-2011 season and have been with the club for the last decade. Earlier in the season in January, it was reported that Puma have reportedly extended their deal with Newcastle United for another season.
Footy Headlines have been regular correct with their kits and have released a close up of the Newcastle away kit for the 2020-2021 season. According to Footy Headlines,"The Puma Newcastle United 20-21 away shirt will combine the main color 'Fizzy Yellow' with 'Peacot'. 'Fizzy Yellow' is the same color used for the Man City 2019-20 third jersey, while Peacot is a dark navy."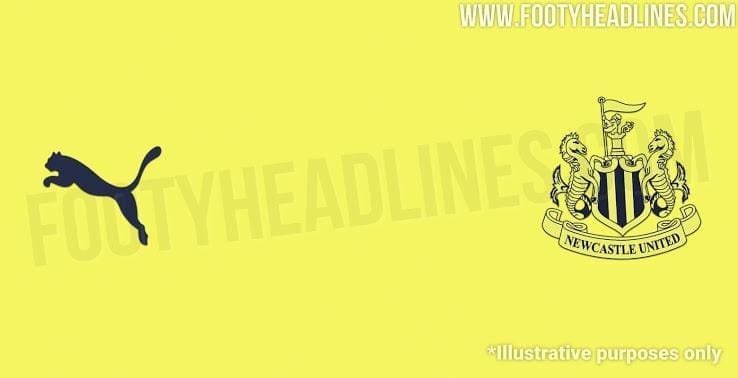 While nothing concrete is known about the design, it is expected to be a rather simple away kit.
There is speculation that Saudi Aramco could become the club's main kit sponsor amid rumors of a Saudi takeover of the club. The current shirt sponsor is Fun88 who replaced Wongra 3 years ago and the deal runs out after this season.
Footy Headlines also dropped images of the leaked third kit, which may be sponsored by the company Saudi Aramco.
"The Puma Newcastle United 20-21 third shirt features the main color Prism Violet, a color that is often used by Puma for their teamwear jerseys."
The vibrant third kit will be a change from the current third kit, which is a bright orange.
Meanwhile, the club are struggling with slashed revenue sources, having to furlough members of their non-playing staff, due to the current stoppage in football.