Newcastle United captain Jamaal Lascelles has expressed his relief at returning to training after almost three months. He also said that all focus is now on the handling of Premier League business.
The Magpies have started full contact training after all phases were rolled out and the clubs were allowed by the Premier League to do so. Jamaal Lascelles explained how the club handled the return to training with proper safety measures. He also said that the team is ready to tackle the obstacles they're set to face till the end of the season.
"It's a relief [getting back to training]," the 26-year-old said. "It has been different to normal pre-seasons, where you take your foot off the gas, go on holiday and chill out.
"Because we still have nine games to play, we've been given a team programme which every player has stuck to. That has been hard work really, so it has been nice getting back on the balls and seeing the team.
"You cannot beat match fitness, but the basic foundations – running and sharpness – is there. Normally when we turn up to pre-season, after the first couple of days your body is in bits because you are not used to it.
"But we've done three days now and we're all fine, all well, and everyone is doing well, so there is definitely a big difference."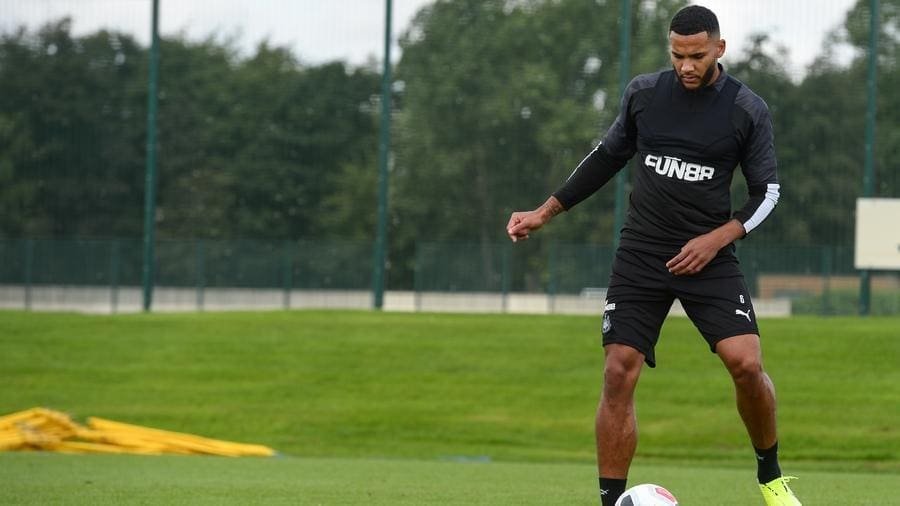 Lascelles said that everyone was already motivated to return to contact training and they were working individually at home to keep themselves fit. He added that players knew that they could be called anytime for the resumption of training sessions.
"Everyone has stayed motivated because we know we could have been called back to training at any time," Lascelles added.
"It was vital for us all to stay fit, and knowing we still have nine games to play, knowing we still have business to take care of, motivated us to do that."
Newcastle last played a home game in February and it ha been near to four months since they last played at St. James Park. Jamaal led the Magpies to a goalless draw at home against Burnley on February 29. They won two consecutive games before the game was suspended and will be looking forward to replicating the same against Sheffield on June 21.