Ballo-Touré is of Malian descent but was born in France. And has since been a youth international for France.
Ballo-Touré progressed from Paris Saint-Germain's youth rank but didn't make a senior appearance for the French giant till his contract got expired without been offered an extension and he later signed for another French top flight club Lille OSC managed by Head Coach Marcelo Bielsa as a free agent.
During his one and a half season at Lille where he made 47 appearances, he showed a lot of promises down the left side of the field with defensive rigidness combined with industrious offensive presence.
His performances and improvement under Marcelo Bielsa caught the attention of clubs like Everton, West Ham, Leicester and some other Italian clubs but Ballo-Touré eventually signed four-and-a-half year deal with AS Monaco in a €13 million plus bonuses deal.
He joined Thierry Henry's struggling team who were at that time in 19th position and just 5 points from a survival position.
Club Vice President Vadim Vasilyev addressed his welcome to Ballo-Touré in a statement to the club website:
"Welcome to Fodé Ballo-Touré at AS Monaco. He is a talented young player who, like his team, had a good first half of the season and will continue to improve. His arrival, along with that of Naldo, show allow the competition to intensify and strengthen the team."
Speaking about his early and recent performance this season, Ballo-Toure stated that: "The start of the season was not easy for me. I was lacking confidence," he recently stated. "That said, I've been back in a starting role these last few games and I hope to come back strong to help the team."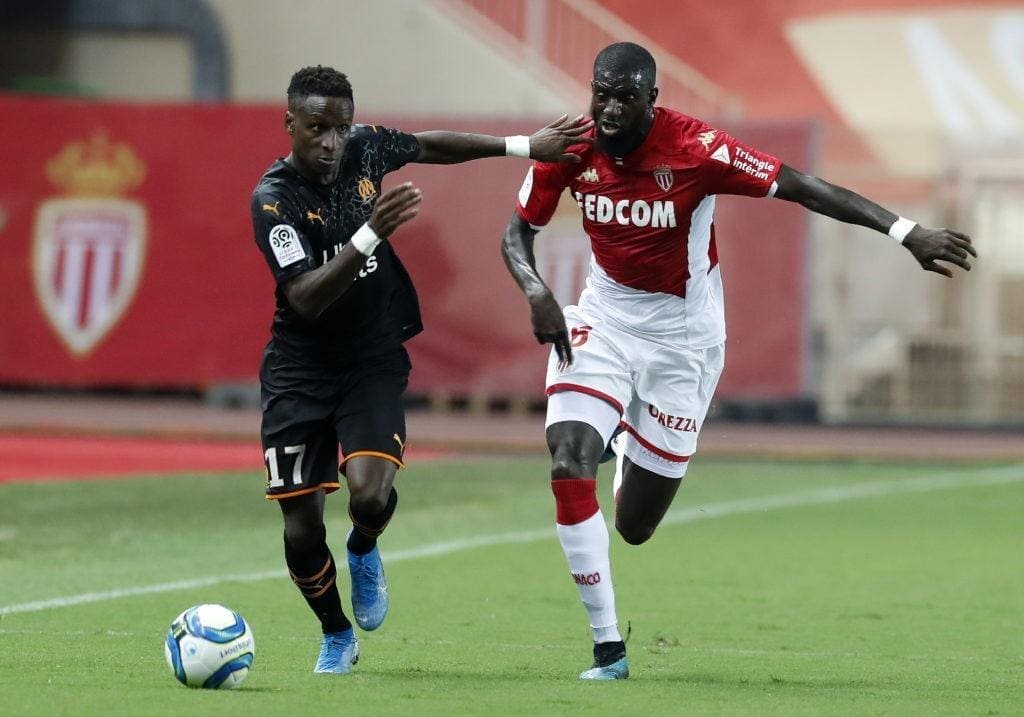 In his recent display, Ballo-Toure as been full of confidence, defending with more intelligence with an average of 1.1 interception per game, 1.7 tackles per game and 1.7 clearance per game without committing any error leading to shot or goal.
His pace, acceleration and positioning gives him an advantage in tracking opponent runs or to recover his position to stop opponents from turning him or executing their crosses freely.
Or either providing width which allows him to make full use of the space available to burst into and stretch out his adversaries.
Though Ballo-Toure's improvement hasn't been as fast as his earlier potential had shown but since Moreno took over the managerial position, the 23-year-old have been improving in every game and will be hoping to keep up his solid form in the team.
According to some reports, Chelsea are are reportedly ready to allow Emerson to leave the club this summer as he's in search for a regular playing time elsewhere. With some Italian clubs said to be interested in his service, a summer move looks highly likely.
Now with Emerson's likely summer exit, Chelsea will look to get a capable replacement for the Italian international defender and Monaco's left back Ballo-Toure looks to be the ideal replacement for the potentially outgoing left back.