Manchester United starlet Mason Greenwood surely has a lovely life outside the footballing world. The 18-year-old has a beautiful girlfriend, Harriet Robson, and the couple are said to be together for more than a year now.
The duo have been together since January 1, 2019 and have had a smooth flow in their relationship. They deeply trust each other and are in a stage where they are blessed with nothing but happiness.
Harriet Robson is has more than 90,000 followers on her social media account and has also done modelling for various groups like 11 Degrees Women, Boohoo.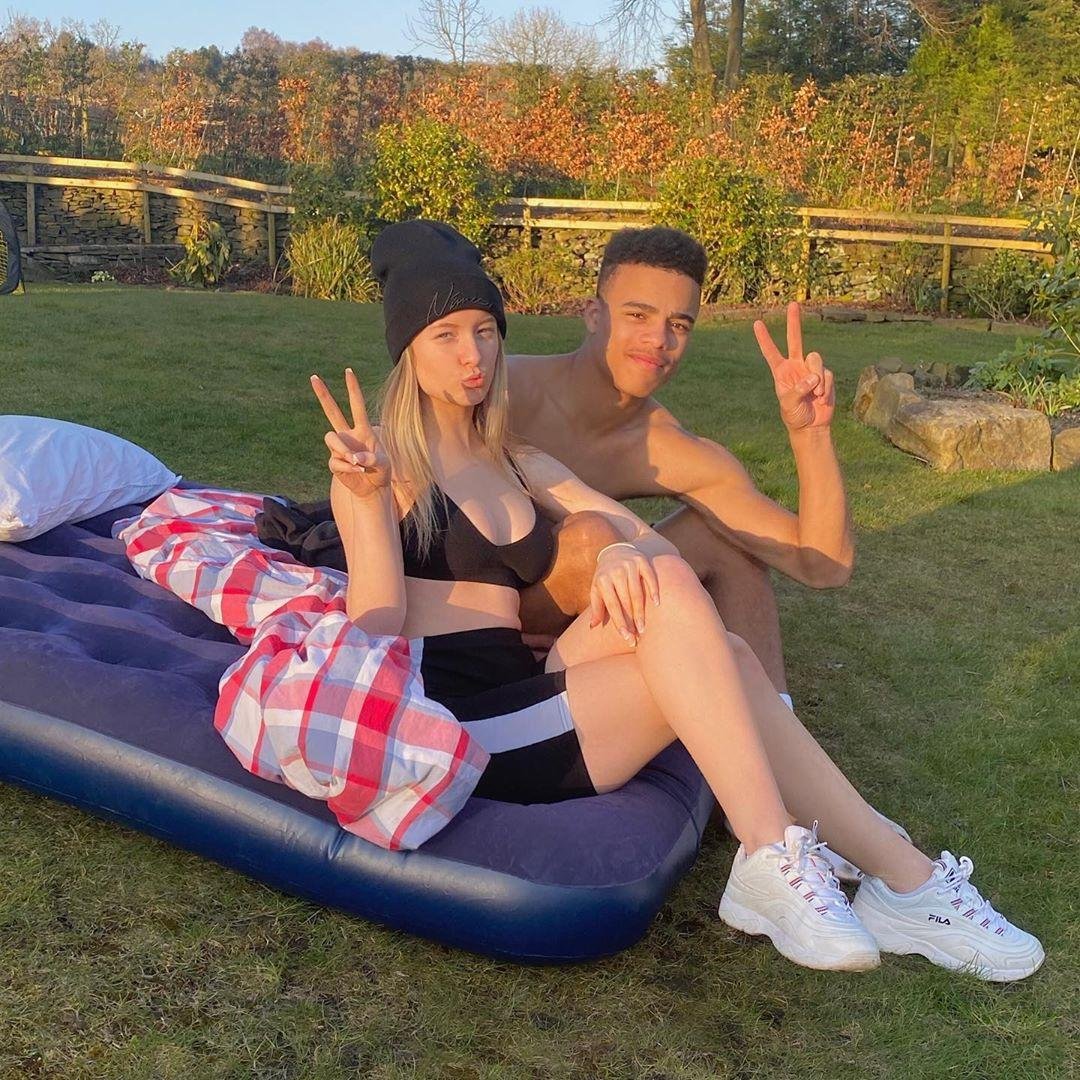 Robson is a stunning beauty and is a fashion icon for a lot of her followers. She constantly keeps her followers interested with fashionable posts and also a few intimate ones with her significant other.
The couple are not afraid to share their love with fans on Instagram and usually post their pictures. While recently on new year Greenwood thanked his girl for one-year relation in a post that wrote:
"First-year together completed, what an amazing year it's been with you. Thanks for being there for me every single day, I couldn't ask for anyone better I love you #1yeartogether."
Not only are they dating each other, they have also been engaged to each other at such young age. They don't travel as much compared to others but when they do, they make sure to make their travel known.
The couple are also spending their time together in the time of coronavirus lockdown and are regularly posting their cozy photos. Here's a look on a few of those: