Asantewa Chitty may be joining the list of wags boarding that flight to Qatar for the World Cup 2022, as rumoured-ly dates Borussia Dortmund & England midfielder Jude Bellingham.
Jude Bellingham girlfriend Asantewa Chitty is a social media influencer, a TikTok star and an Instagram model who has caught the eye of the England midfielder, with The Sun reporting that he thinks she is "gorgeous" – but it doesn't end there as an insider quoted suggesting that Asantewa Chitty is equally charmed by Bellingham, "She is also very keen on him. She is excited to see where this goes."
Asantewa Chitty has posted about thirty posts on her Instagram and has amassed just above eleven thousand followers at the time of writing. Her Instagram suggests she is well-travelled girl with a keen interest in arts and sun-bathing on the coasts.
Asantewa Chitty was born in 2001 (ie 21 years old), and again picking up from her birthday post on Instagram on February 16, 2022.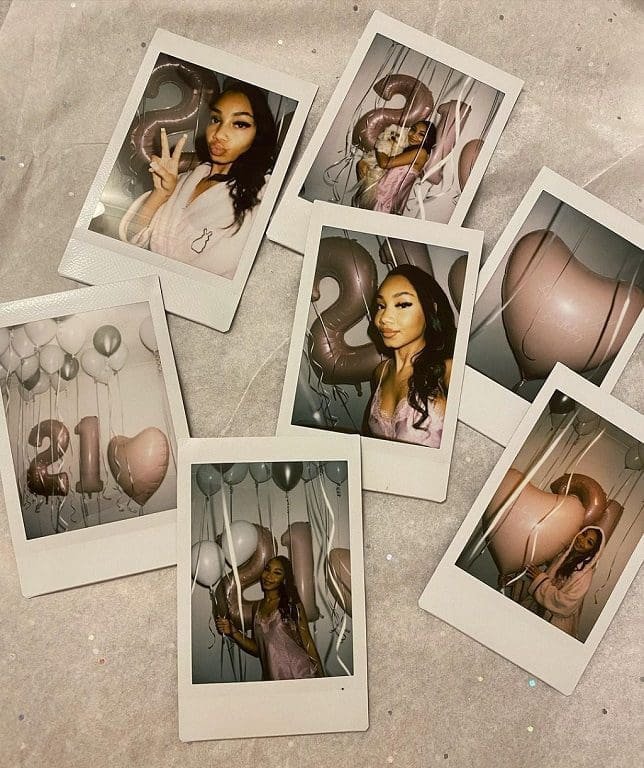 She loves showing her travels off with some ripped bikini pics that will make you reconsider your habits and possibly make you hit the gym.
Though as suggested earlier, Asantewa Chitty is more than just Instagram – she is a star on TikTok and has amassed over 300K likes, at the time of writing, as she vlogs from shopping at Zara to visiting hotels in London. She also loves to lip-sync over some R&B hits.
The pair haven't shared any pictures publicly and with the relationship still being in its early stages – it may be a while before we snap the pair together. Maybe at the World Cup, you never know.
IMAGES: Meet Jude Bellingham rumoured girlfriend, Asantewa Chitty
*We don't mean to infringe anyone's privacy its just a bid for us to understand that so called wags are human beings as well and they play an equal role in player's life and their performances.