Hamza Choudhury is currently dating Olivia Fountain and they have two children together. The couple have been dating for a while now and had welcomed their first child in 2018. Olivia frequently posts photos of her house and their family on her Instagram. She also has a blog where she talks about interior designing.
The couple met almost four years ago in 2016 and have been living together in a house in Aylestone. Hamza Choudhury since has been called up to the England U-21 side and is now part of Leicester City's first team.
The 22-year-old made his Premier League debut at Leicester in 2017, and became the first player of Bangladeshi descent to play in the Premier League. The English midfielder has already made 24 appearances for the Foxes this season is developing into a real talent at the club.
Olivia has a public Instagram account but has less than a 1000 followers due to the fact that she's not a fancy model or a celebrity. She recently posted a picture of two security dogs, which they had purchased, a Belgian Malinois and a German Shepherd to beef up security at their house. The pair of dogs cost them £50,000, a needed security layer with several footballers getting robbed.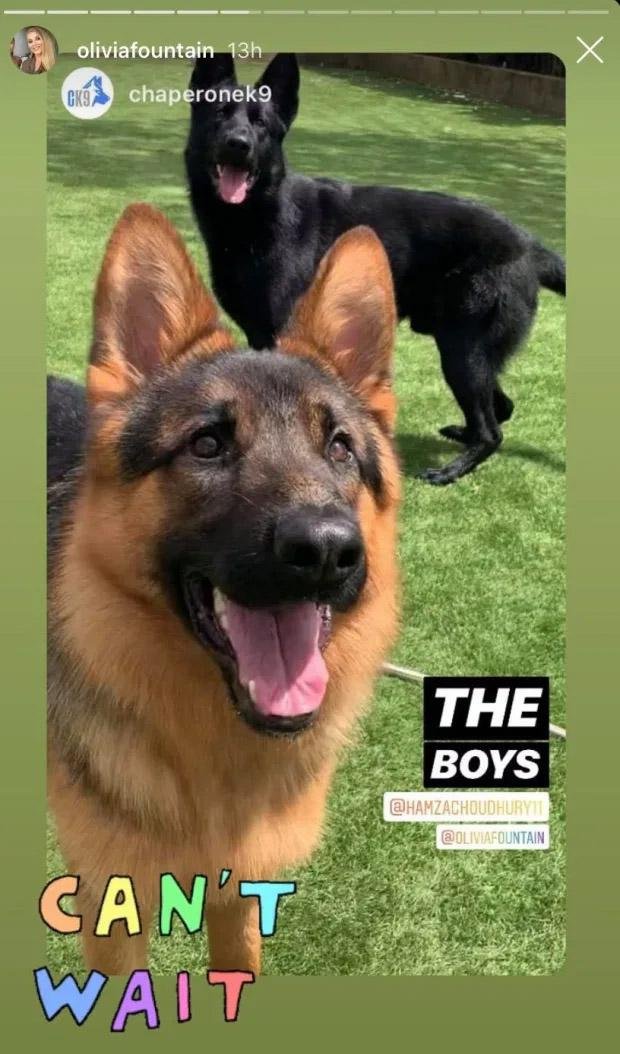 Just days ago, Tottenham midfielder Dele Alli's house was raided and several valuables were stolen. Hamza and his girlfriend Olivia purchased the dogs from the security firm K9 Chaperone to protect their family from the increasing number of attacks and raids on footballer's houses.
Check out more pictures of the couple below!