Mauricio Pochettino has been in North London for years now and in the name Premier for even longer. The 47-year-old Argentine who started his managerial career at Espanyol made his first real Impression at Southampton and went onto make his name with Tottenham Hotspur, but even with the obvious talent and his possession of managerial skills of highest quality he has failed to turn himself into a top-tier manager like a Pep Guardiola or a Jürgen Klopp or Massimiliano Allegri. He's there but still not there. The reason? His lack of trophies. He's done everything but win trophies.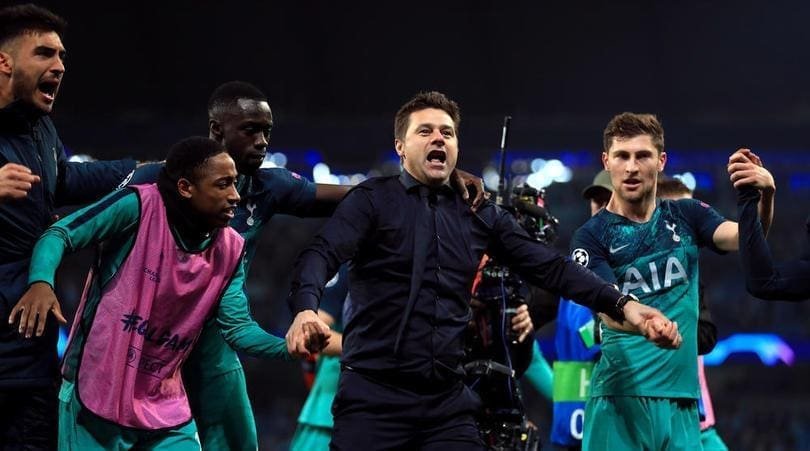 Mauricio Pochettino played 275 matches as a player for his first managerial project, Espanyol. He was then appointed by Southampton as their Head coach and within a season he took Southampton to their highest league position since 2002–03, while also recording their highest points tally since the Premier League began in 1992–93. And in the summer of 2014, Daniel Levy brought him to Tottenham, and the rest is history as they say. His time came to a bitter end though as he was sacked after extended interval of poor performance by his team.
In the current scenario, He's out of Job. And Arsenal need a manger. A match made in heaven? No really. But it's not easy to get an Arsene Wenger every other season and the Arsenal fanbase recognises that, And while his Spurs background have never allowed the Arsenal admirers to really praise him, but a vast majority of them rate him highly as a manger.
Pochettino wants trophies. Arsenal wants trophies too. Pochettino needs a club who can back him. Kroenkes needs a manger who can perform if they provide the necessary resources. And more importantly, Mauricio Pochettino is the only available manger who is amongst the top names and also Premier League and Champions League proven.
It's fair to say that Arsenal needs Pochettino more than he needs Arsenal. But it might just be his destiny to win trophies in North London though with a different club, and if it really turns out that way, it may well seen as an affair which was delayed by Daniel Levy.