Manchester United is once again in the midst of a season where everything is just not clicking enough times to gather any momentum. With the most successful Premier league club still unable to hold down on a top 4 spot, it might be time to look at Max Allegri.
Ole not doing enough
Manchester United are a huge club with sky-high expectations. However they have struggled to win trophies ever since the departure of the legendary Sir Alex Ferguson. The current manager is one of Ferguson's invaluable strikers, who often won them games with crucial goals, often as a super-sub. After a slew of high profile managers trying to replace Ferguson, the job finally went to an ex-player of their golden era. Ole Gunnar kick-started his United managerial career in a brilliant manner. In fact, he led the team to victory on his first five league matches, a feat previously achieved by none other than Sir Matt Busby back in 1946. He won all of his first eight matches in charge with the Champions League and FA Cup alongside Premier League.
All of this was done as the caretaker manager by Ole. Given this immaculate start to his tenure, there were was little reason to not appoint him permanently, as he was in March 2019. He had won 14 of 19 matches in all competitions as interim manager after all. The players looked rejuvenated by the appointment of an ex-Red Devil, even staging a admirable comeback against PSG in the second leg of a Champions League tie. The upturn in the fortunes and attitude of the players created an air of hopefulness around the club again. But from the moment Ole signed a permanent deal, things went south.
United lost to Barcelona in the Champions League, while finishing in sixth place in the league. But the club still hope to get back to the top with Ole leading the charge. However, the new season has not shown a lot of promise. Midway through the season, United sit on 5th place, five points behind Chelsea. Cementing a top 4 spot is merely one step towards the place where united truly want to be, but even that first step seems to be difficult for this team under Ole. Perhaps it is time for the United boardroom to look around for a new manager who can truly make them competitive again. And that man could be a certain Italian named Massimiliano Allegri.
Allegri is a well-proven tactician in football having won the Serie A title every year with Juventus for five years. One could say that Antonio Conte had already done most of the heavy lifting in making Juventus an unbeatable force, but it still takes a lot of work to keep winning. But Allegri has done something even more impressive, he led AC Milan back to glory after a slump in fortunes. Milan had last won the league title in way back in 2004, and Allegri won it back in his very first year at Milan in 2010. The situation Milan found themselves in, is somewhat on similar lines as United.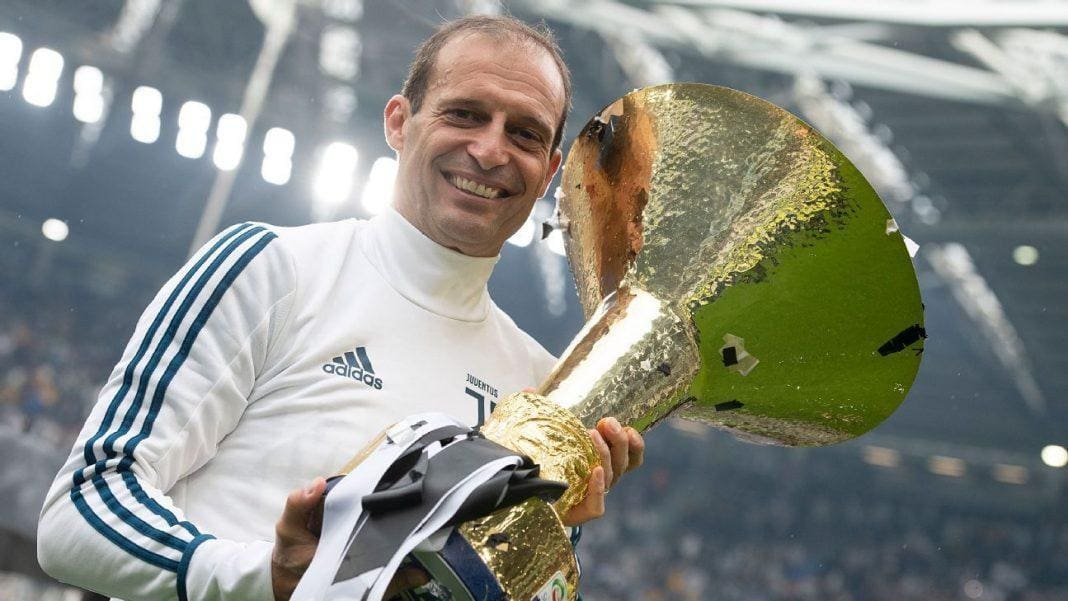 Allegri might very well be the perfect medicine for United's ailments. And Italian managers have time and again proven to be capable of winning the Premier League. Currently, Allegri is on a hiatus from management, waiting for the right job opportunity to crop up; but it may already be right there in Manchester. Ole Gunnar does get a bit of rope due to the fact that he is a respected ex-player. Add to that the fact that he has a very good record against the top 6 teams in England. Somehow, Ole pumps up the spirit of his players when they face the modern superpowers in England. He even managed to take a point off league leaders Liverpool, which are still the only two points they have dropped this season.
While it is a good omen that united can go toe-to-toe with the big names, it is simply not enough for a club of this stature. Ole will probably get the rest of the season to capture a Champions League spot. But the boardroom better starts looking at other names to lead the team next season, if not this, and Allegri could very well be the answer.