Frederico Rodrigues de Paula Santos, 26, was signed by Jose Mourinho for Manchester United in the summer of 2018 from Shakhtar Donetsk, signing a five-year contract with the Red Devils.
Fred put up a very strong performance in the 2-0 victory over Chelsea earlier this week and has been praised highly by fans and pundits.
Fred's among Man Utd players vs. Chelsea:

• most passes attempted (56)
• most passes completed (46)
• most ball recoveries (14)
• = most tackles won (3)
• = most fouls won (2)

Another big game display. 🇧🇷 pic.twitter.com/rc7KFGoHDM

— Statman Dave (@StatmanDave) February 17, 2020
In the 2018/2019 season, Fred's presence could hardly be seen in the team, with the Brazilian having struggled to cope with the level of the English Premier League. Fred's lack of football under Mourinho saw his lose his place in the Brazil National team having featured for Tite's prior to the Copa America 2019, a decision the midfielder fumed at.
The midfielder made 25 appearances for Man United in all competitions last season, scoring one and providing one assist during that run. Performances that did very little to impress many of the club's supporters.
In the current campaign, Fred has bettered his features for the club with more games still yet to come. He has played 32 games in all competitions with 22 coming in the top-flight. While recording an assist in the UEFA Europa League, the player has failed to score or assist in any other competition but has got the fans giving most of the credit to him.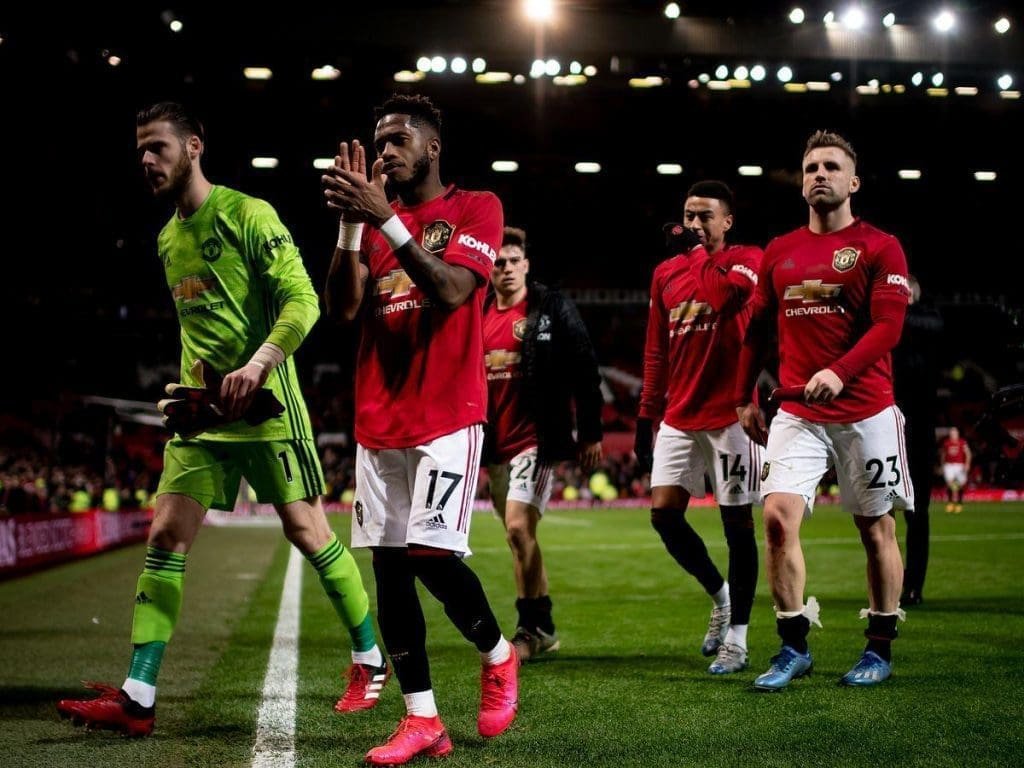 After the one all draw with league leaders Liverpool, Fred revealed the rationale behind his poor showings for the club in the previous season, adding that he has gained the trust of the coach and engages in conversation with other backroom staffs.
Speaking with the Telegraph, the 26-year-old insists he's settled in Manchester now and the best is yet to come, saying: "My first season was difficult but that is normal when a footballer changes league. The Ukrainian league isn't as strong as the Premier League. It's faster and more physical here."
"You need to start games strongly and finish them strongly. It's the full force for 90 minutes, but it takes time to adapt to English football when you come from Ukraine, even though I was playing against some of the best teams in the Champions League, but I believe I am adapting."
"I have a good relationship with the manager and the coaches. I speak to the coach [Mike Phelan] every day. And to Michael [Carrick] and Kieran [McKenna]. Michael played in my position, so he knows what he is saying. They are always encouraging me and I feel the support of fans, too. And I thank them for that," he added.
Michael Carrick who is part of the current coaching team, has definitely been impressed with the 26-year-old in the absence of Scott McTominay and Paul Pogba, and his words on the club's official website was just a confirmation to it.
"I think it's just what playing for this club brings and playing in the league. The Premier League is so different to other leagues so, sometimes, it takes time to get used to it, but credit to Fred.
"He's stuck at it, he's learnt and he's been willing to put the work in and try to improve.
"He's been fantastic for quite some time now and I'm sure there's more to come, because he's that kind of boy.
"He wants to keep improving, he wants to keep learning and getting better and there's plenty more to improve, like any player, so we'll keep working at it."
With these praises coming in for the former Shakhtar Donetsk player, who recently won the club's player of the month, it is expected that the arrival of Bruno Fernandes and the return of McTominay and Paul Pogba will make fans see the best of him.