Manchester City boasts one of the best and most valuable squad in the world, one in which world class players would struggle to get game time in. It is this team that broke Premier League records and boasted back to back titles, picking up other domestic cups along the way. In the current scenario, being a Manchester City player guarantees, winning a competition every year, but it doesn't guarantee game time. The players who suffer most from this are those from the youth set-up and in this case, particularly Phil Foden.
Hailed by Pep Guardiola as one of the most talented players he's ever seen, the Manchester City boss hasn't quite put his money where his mouth his. The young Englishman played just 360 minutes over the course of 13 matches with not even a single premier league start. He started just 3 matches in all competitions ad due to lack of game time, his numbers stand at just one goal and one assist.
Foden has been in Manchester City as a seven-year-old and completed his initial development in City until he was called to the first team in 2017 as a 17-year-old on the back of a successful U-17 World Cup in 2017 where he won the golden ball. Foden was voted the BBC Young Sports Personality of the Year and when Guardiola heaped praise on the youngster, big things were expected from him.
Kevin de Bruyne and David Silva are the undisputed attacking midfielders in the Manchester City squad, but with David Silva being on the wrong side of thirty, it is yet to see how many years he can play top level football. However, if Pep doesn't use Phil Foden wisely, then in just one year what he will have is a 20-year-old talented player with no experience and a 34-year-old player with just experience. This would lead to Pep spending money on another world class central midfielder when he can already make on in the shape of Foden.
Giving Foden a few starts and bringing him on for more minutes will surely help in his development and if Pep absolutely refuses to part with David Silva, then sending Foden out on loan wouldn't be a bad idea as it would enable the Englishman to get the experience he needs. Manchester United have had a long-standing philosophy of homegrown players with the class of 92' having performed wonders and now too, Marcus Rashford and Scott McTominay playing brilliantly. Both of them were given a consistent run in the team and are now undisputed starters.
Chelsea's Tammy Abraham, Mason Mount and Fikayo Tomori were all sent out on loan and came back boasting great numbers and several minutes and managed to set the league alight in their respective departments.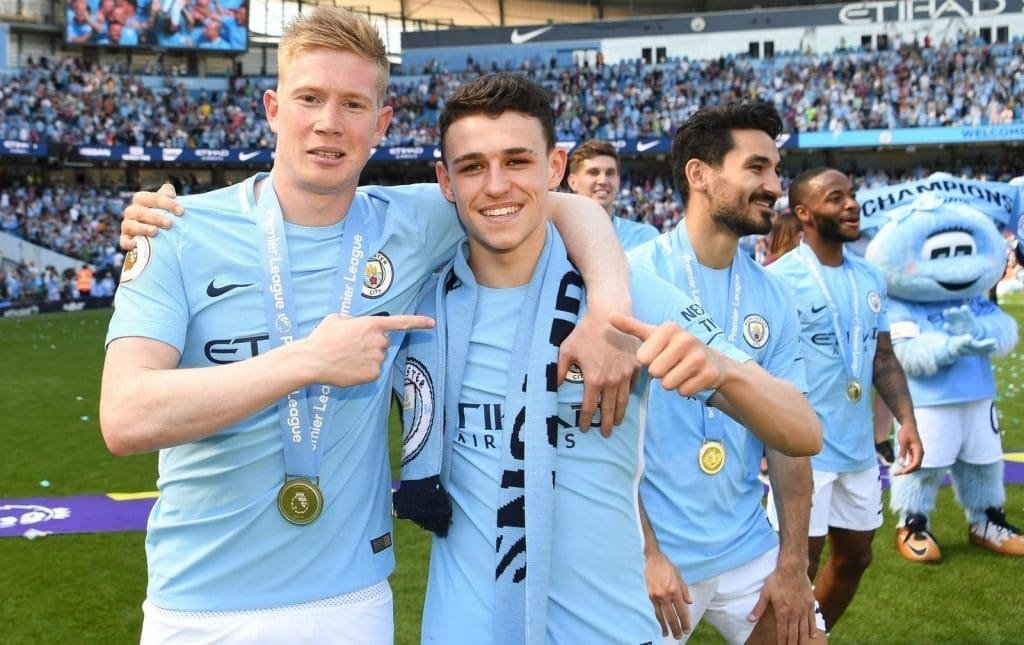 It is only a matter of time before Foden's patience runs out and he follows the precedent set by his former teammate Jadon Sancho, who moved to Dortmund in search of first team opportunities. It is Dortmund where Sancho got a consistent run in the team and earned an England call up. Sancho's growth would be stunted by players who were above him in terms of pecking order and if he were at Manchester City now, he wouldn't be half of a player that he became in Germany. He would now be able to challenge City's wealthy attack for a starting position.
Foden could very well go from one of the hottest prospects to a failed one if he doesn't kickstart his career. A permanent move or a loan move would be beneficial for Foden, who would now regret signing a contract extension with his club.