Liverpool's third-choice goalkeeper Andy Lonergan has opened up about working with Alisson. Lonergan said he can't put into words how good Alisson is. He has nothing but praise for his fellow teammate after spending this season training alongside the Brazilian.
Lonergan signed for Liverpool this season as their third-choice goalkeeper behind Alisson and Adrian. He spent last two seasons with Middlesbrough and at Rochdale (on loan from the Boro). He is yet to make an appearance for the Reds. However, he is happy at Liverpool training alongside one of the best players in the world.
"Me and Kirky [Chris Kirkland] speak about him with other goalkeepers and I say 'However good you think he is, he is better than that," Lonergan explained on LFCTV's Legends in Lockdown.
"You watch him on a Saturday or in the Champions League and you think he is brilliant, but there's just so much more to it than that. He's technically the best.
"Everything he does is the best but his mentality and his sort of calmness… I can't put into words how good he is. It's just a joy to be part of the squad that he's involved in."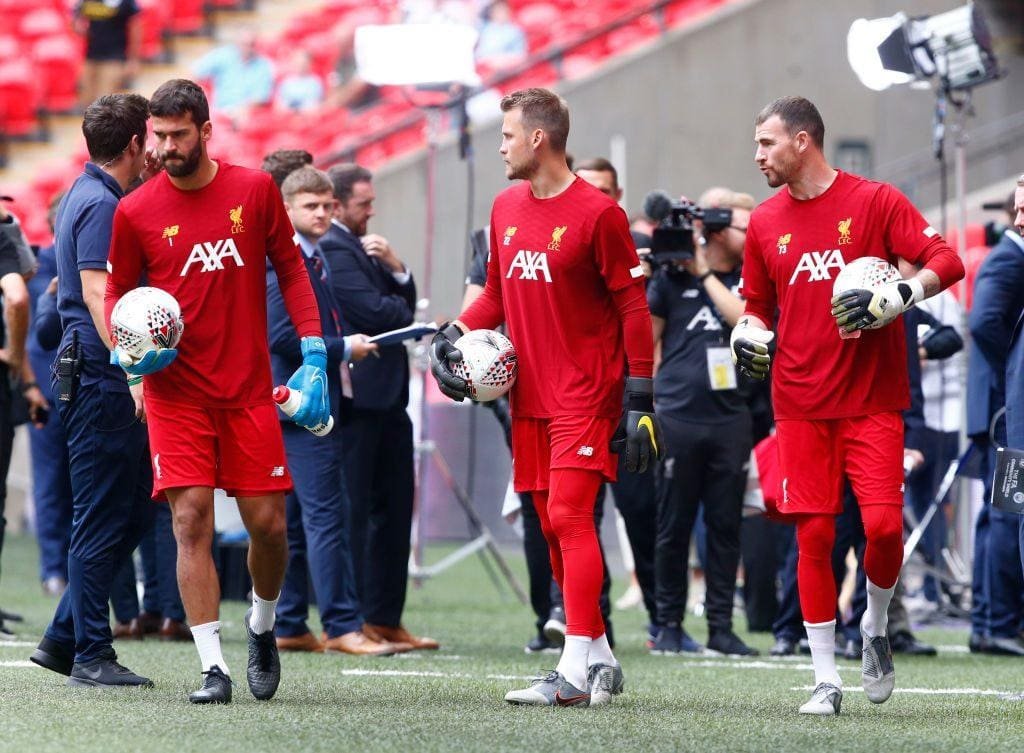 Liverpool squad has returned to Melwood training ground earlier this week. Andy Lonergan is delighted to be back in training.
He continued: "It's been brilliant. It's obviously strange with the procedures that you have to go through to get on to the training pitch, but once you are on the pitch as goalkeepers you are working at a distance and it's safe enough anyway so it's back to normal. No settling in period, just straight into it.
"There is me and Alisson and the two goalkeeper coaches on one pitch, four or five on the other and the other half of the squad come in an hour or two later.
"When everything has been cleaned up and disinfected, then they come in so that's how it's working at the moment."
Lonergan's career has been a real roller coaster. Going from loan at Rochdale and being released by Middlesbrough last season to training with the European champions. He now gets to train alongside some of the world's best players. Everyone would have thought he was just going to retire or drop down to the lower division of the league. Instead, Lonergan joins Liverpool and has been on the bench at the Club World Cup and the UEFA Super Cup.