Nike & Liverpool will be looking to add another masterpiece to the collection for the upcoming season 2023-24. The partnership has been a successful one for the Reds from Merseyside with them tasting silverware wearing the Nike badge while putting in some exemplary performances against the odds — something that the Oregon based brand is all about.
Liverpool, although, this year have had quite a bleak season with many putting up the blame on Jurgen Klopp and calling for his head. But the German think-tank has always been positive about sticking together and turning it around.
Well, Nike have managed to put in a five-star performance already judging by the Liverpool FC 2023-24 home kit leak.
The Liverpool home kit 2023-24 is simple, yet elegant — something that the Liverpool supporters have appreciated talking about it on social media.
Liverpool 2023-24 home shirt has a complementary dual colour code of plain "gym red" combined with white, whereas the leaked Liverpool home kit for 2023-24 has white cuffs & round collars with the badges of Liverpool Football Club and Nike also donning the latter.
Nike Liverpool 2023-2024 home jersey has a history that speaks; it reminds you of the Reebok kit that was donned in 1998-2000 — by the reason to its frills design and white crew neck and cuff.
The first pictures of Liverpool FC home kit 2023-24 leaked were presented by Liverpool kit aficionado Kyle (@KB2X) and relayed by the ever-reliable Footyheadlines. These were furthered by graphic enthusiasts getting in mock-ups of Mohamed Salah (in-picture below) in the new leaked Liverpool home short 2023-24.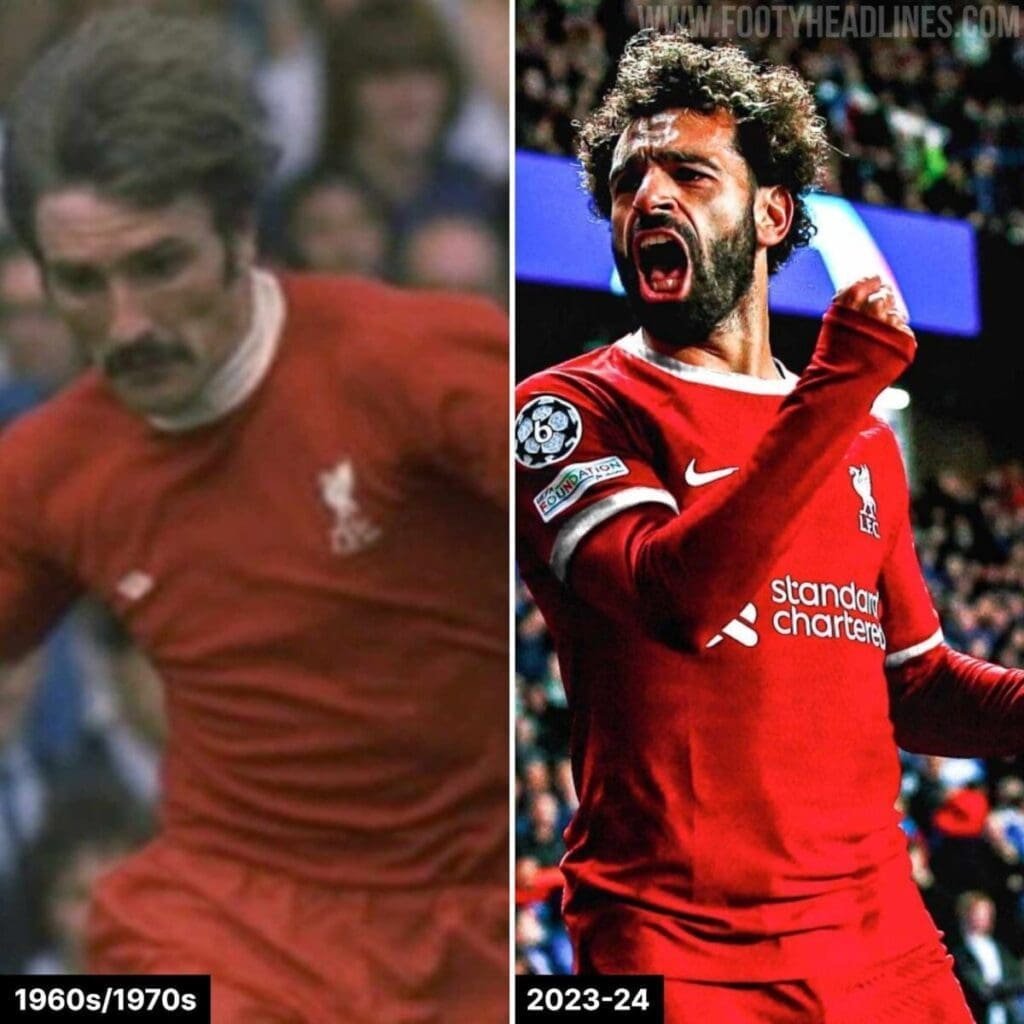 Furthermore, to leave not a lot to the imagination, Kyle backed the images of Liverpool's 2023-24 home kit with the leak of shorts. Again, this one has a basic red tone to it with crests in white.
There have also been leaks of other wearables from the Nike x Liverpool 2023-24 collections. It includes a couple of new Liverpool anthem jackets, the Liverpool training shirt, and the pre-match jersey. Below are the representations of them all —
Liverpool 2023-24 kit leaks have shown come incredible collectives that Nike are going to put up for the first kit. What do you think about it?