Baptiste Santamaria, a French international player and a youth exponent from Tours joined Ligue 1 side Angers on 25th June 2016.
He plays as a defensive midfielder, capable of shielding the defence with intelligence and good game reading ability.
The 25-year-old defensive midfielder is known to be astute in tackling, ball intercepting and posses a commendable high level of concentration. His style of play notably are; playing long balls and constantly likes to tackle. He's capable of switching play easily as well, even under pressure.
In his early days as a youth player before joining Angers, Santamaria plied his trade as a winger and his solid dribbling ability has made him comfortable in moving up field with the ball at his feet and draw players towards him.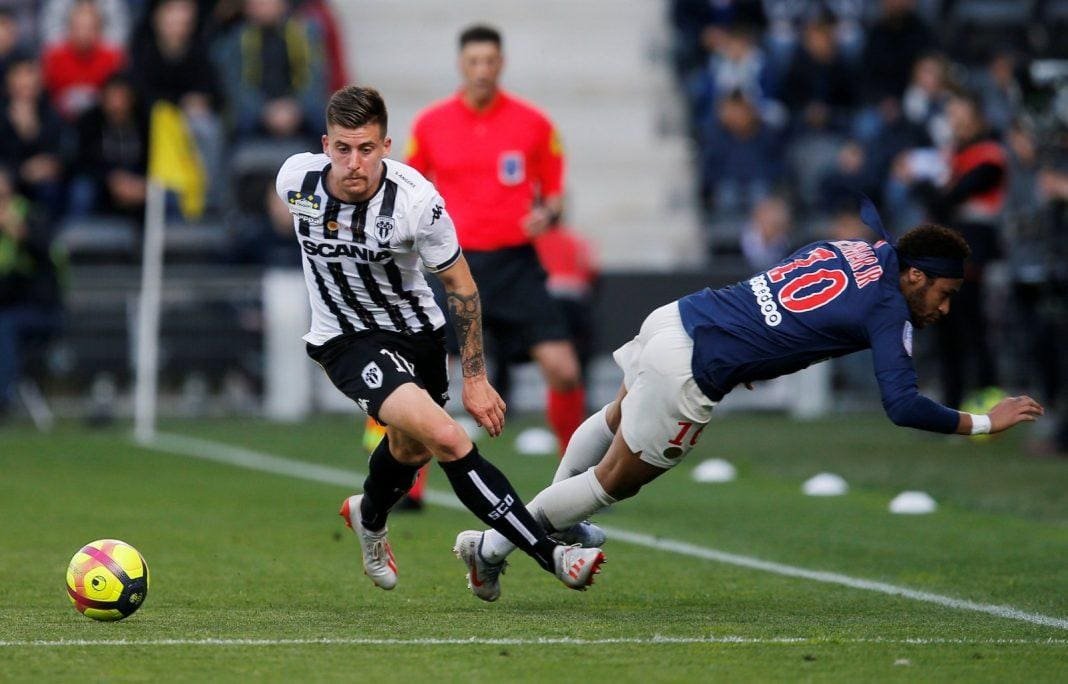 Now, as a solid tackler, he knows how to read defensive actions and makes himself difficult to dispossess without being cut down.
His stamina and athletic endurance have been greatly commendable and consistent too. In 2018/19 season, no player covered more distance than the Frenchman, as Santamaria averaged 11.65km per match.
His all round performances has made him to be dubbed the next 'Kante' by French medias and Leicester City will be hoping he (Santamaria) can follow his country man's footstep to stardom.
Baptiste Santamaria has been targeted by likes of Chelsea, Tottenham, Leicester City and Everton as he is expected to be another of exciting stories out of France.
Leicester City could get Santamaria for cheap, definitely a risk worth taking – especially watching how Kante turned out.