Leicester City defender Christian Fuchs has been ruled out for at least three months while James Maddison and Ben Chilwell will be out for the rest of the season.
Chilwell suffered a foot injury in Leicester's win over Crystal Palace earlier this month, Fuchs is sidelined through a hip problem while Maddison has not featured in any of the last four games his side have played.
Maddison and Chilwell's absence is one that the Foxes were not prepared for considering the battle for a top four finish is now heating up with two games to go.
Fuchs will not play again this season and will also miss the start of the 2020/21 campaign. Leicester manager Brendan Rodgers said: "Ben and James won't play for the rest of the season. We've got a few injuries which have been unfortunate for us."
Hopes to secure Champions League football next season was rekindled after Leicester beat Sheffield United 2-0 on Thursday at the King Power Stadium, with Ayoze Perez and Demarai Gray scoring for the goals.
"I thought we were brilliant," said Rodgers. "Sheffield United deserve so much credit for how they work and how Chris (Wilder) has got them playing this season but I thought we were outstanding in all facets of the game.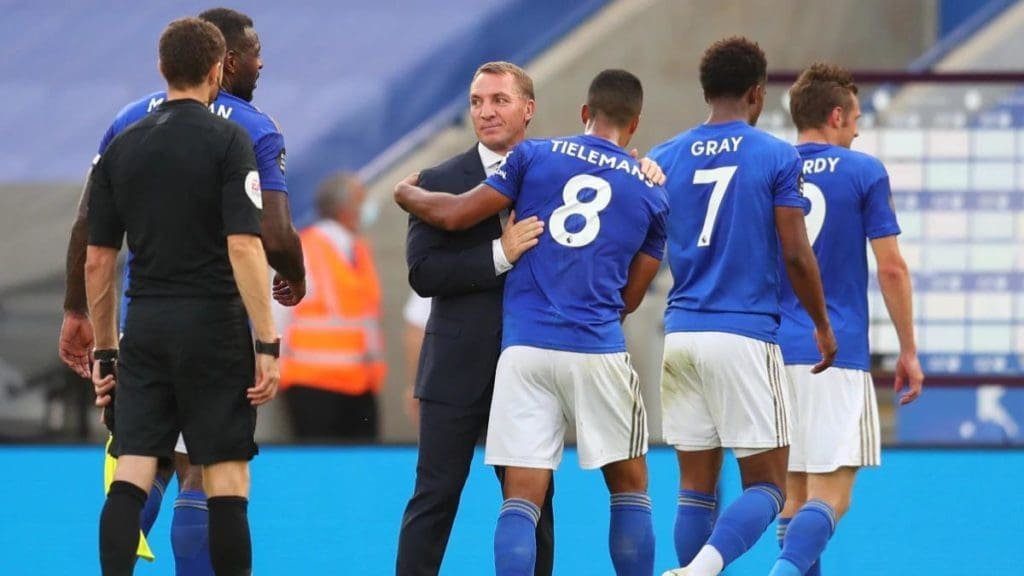 "I think for us, it's just the consistency. We've played well in the games we've played since we came back but we haven't been consistent enough but tonight we were able to do that. We played the first half really well and then we were very concentrated."
Leicester will face Tottenham Hotspur in their next Premier League fixture on Sunday, with the latter also in a fight to secure a spot in the Europa League.
Rodgers' team also have a potential last spot decider game against a hot form Manchester United on the last day of their league campaign to come.