Gaining the manager's trust and getting some first team minutes under their belt, is every young player's fever dream. The stars seemed to have aligned perfectly in the case of one such player and with the ever consistent Ricardo Pereira out for the remainder of the season, it is time for 21-year-old Englishman James Justin to step up.
After Pereira's knee ligament injury against Villa put him out for an extended period of time, Leicester City manager Brendan Rodgers nominated Justin as the man to fill the hole in the squad despite exploring options of playing either Amartey or Choudhury or playing on the right side of defense.
Having joined Leicester in June of 2019 for 6.7 million and able to play as both, right and left back, James Justin will be a great prospect for the first team. He's played 9 games for Leicester this season and deputized the right side of defense, even chipping in with 2 assists in the process. He's played all over the park, being deployed as a left midfielder, right as well as left back. Rodgers will be hoping that the young Englishman with 2 first names can be as immense as 2 defenders, as huge games against the likes of Arsenal, Tottenham, Manchester United and Chelsea in the FA Cup are looming over the horizon. Leicester will be aiming to get maximum points from these games, in their bid to secure Champions League football next season. The nature of modern football places a great emphasis on full backs, not only in defense, but also in transition and attack. Although this places some pressure on Justin, good performances here will be crucial for Leicester and who knows, might even warrant an England call up for the Euros next year.
However we must not let this false optimism get the best of us. In the five games he's featured in, Leicester have won 4, conceding 2 and even getting a clean sheet. As solid as this may seem at first glance, Justin still has work to do. One of the most important aspects of a modern full back's game is crossing. James Justin has had a measly 11% cross accuracy rate. It is an area he has to improve in and could maybe take some lessons from his teammate, Ben Chilwell.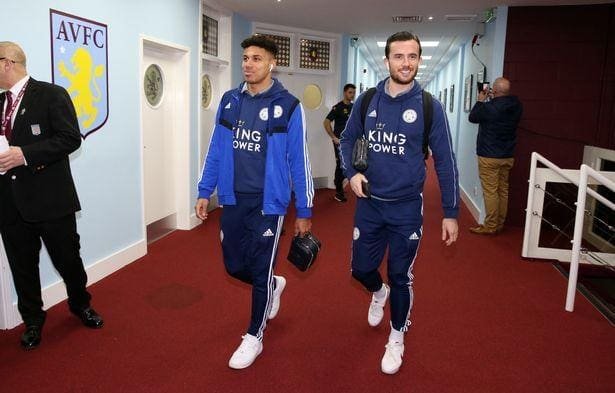 Leicester are a team that play on the counter very often and rely on through balls for this purpose. Their attackers, most notably Jamie Vardy, get in behind and are supplied with through balls which allow them to get in goal scoring situations. Justin has to improve in this aspect as well, something that he could be good at, looking at his average of 43 passes per game. He's not too bad on the back-foot with a tackle completion rate of 55%, but playing as Ricardo Pereira's replacement, he has big boots to fill. However if there was a place for a young English player to explore his talent, Leicester City seems to be it.