Leicester City are believed to be interested in signing Serbian international forward Luka Jovic. This report comes at a period when the Foxes looks too over-reliant on England international striker Jamie Vardy.
Considering Vardy's influence and his consistency since the Foxes' 2015/2016 breakthrough season, the Englishman has been one of Premier League's deadly finisher amidst several top stars that has signed for fellow teams.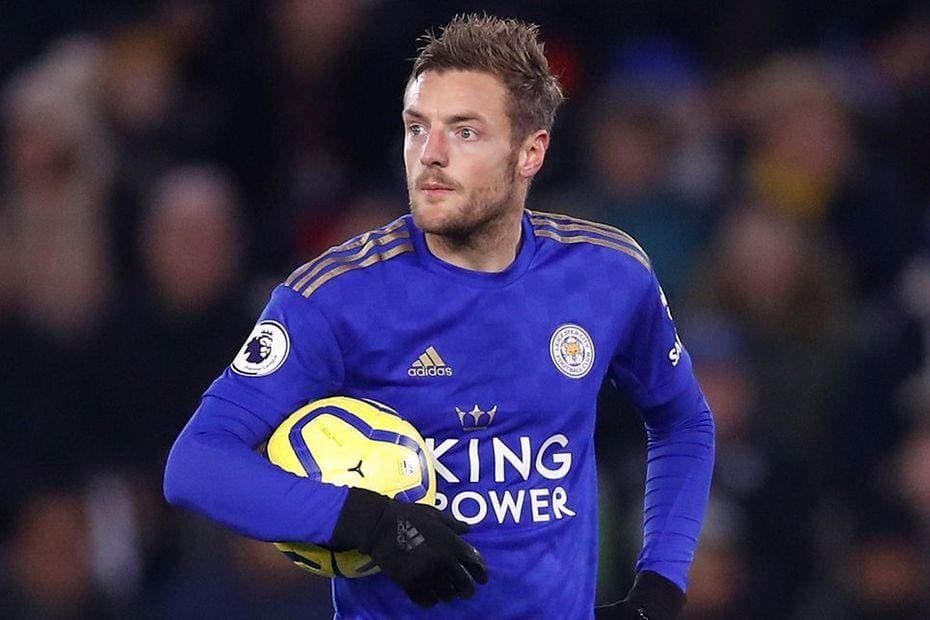 Brendan Rodgers is known to have favoured the kind of system that requires a lone striker, which means a constant appearance by their top scorer Jamie Vardy, while he's being flanked mostly by Ayoze Perez and Barnes, being replaced by Nigerian international forward Kelechi Iheanacho seldomly.
In recent games, Leicester's manager has experimented with two strikers to accommodate both Jamie Vardy and Kelechi Iheanacho, who plays as the second or supporting striker.
Though it has brought relative success, which has seen an upturn in Iheanacho's form while also combining well with Vardy.
With the report of an interest in Real Madrid's misfiring striker Luka Jovic, it looks like Leicester's boss isn't too convinced with Iheanacho's recent performances and does not see a realistic future of the Nigerian international forward at King Power Stadium.
Moreover, the Nigerian international forward had been muted to be on his way out of Leicester, either on loan or through a permanent sale. He hasn't seem to have merited is price tag, considering the hype and expectations surrounding his signing from Manchester City.
While Ayoze Perez and Barnes looks to have adapted well on the wings. Luka Jovic will be a good signing by Leicester either as a replacement or a backup.
However, Mundo Deportivo are reporting that Chelsea have also entered into the race to sign the Serbian striker. With the recent signing of Timo Werner, the reality of Chelsea signing Luka Jovic when they've got Tammy Abraham and Giroud as well, looks to be a mere speculation which shouldn't carry much attention.
Olivier Giroud had just signed an extension with the Blues, which means Frank Lampard isn't lacking in the striking department.