Leeds United have had their new third kit for the 2021/2022 season leaked, and an update has been provided on the earlier leak about the kit's colours. The reputable and reliable website FootyHeadlines published a post recently that gave the fans a full look at the alleged new third kit of the West Yorkshire club Leeds United. Similar to its home kit in design, the Leeds United third kit is set to be purple.
The traditional three Adidas stripes on the shoulders are in white and the collar has the same colour too. The sleeves have a thick border of white at the end and the white looks good on the purple. The logo of the betting company SBOTOP, the Adidas logo, and the club's emblem are all in black and match well with the purple and white colours. The kit is very similar to the home kit and will go well with the Home and Away kits of next season.
Leeds United have never had a purple-coloured kit in their 102-year history, and fans will be eager to see how it looks on the pitch. After the leak online, some fans took to social media to give their thoughts on the kit. It would be fair to say, that most fans were unimpressed by the first images of the full jersey. One user on social media wrote that although they were not happy with the alleged new third kit, it was an improvement on the current third kit design-wise. Fans are undoubtedly waiting for an official confirmation.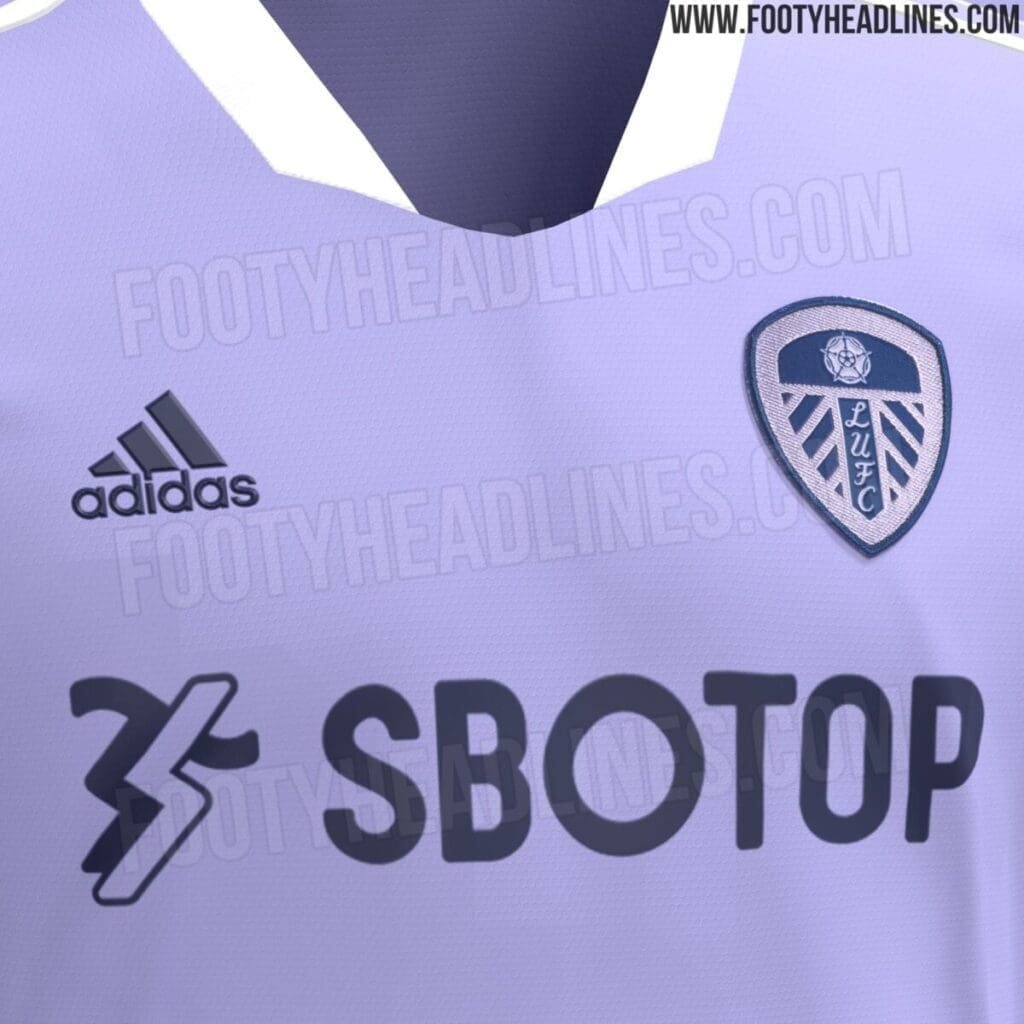 Leeds United are currently 9th in the Premier League in their first season back in the top flight of English football after a 16-year absence. Fans and pundits are more than happy with the progression the club has made under manager Marcelo Bielsa and will certainly be excited about next season and to see their team in the new kits.
How do you rate Leeds United's alleged new third kit?