Newly appointed Chelsea's Manager, Frank Lampard sighed relief after they defeated Norwich City in a cut-throat match by 3-2 and praised the dynamic boys for their efforts to convert a draw match into 3-points.
Tammy Abraham's brace revived Chelsea and grabbed victory to exclaim Lampard's first managerial career triumph. After an disappointing start in Premier League, Lampard's young and energetic men gave him a sense of satisfaction by today's win and demonstrated that they are worth to maintain the dignity of Chelsea.
Although Chelsea won the match, yet it was a tough challenge to get over the success line. Besides, there were many loopholes in their playing and 'they need to be more clinical' stated by Lampard.
"It was a tough test and Norwich will get a lot of points here and give teams hard games as they are a very good side," Lampard told BT Sport.
"I think we played really well. The only thing I'd say is those were two goals we shouldn't be giving away, particularly the second one I didn't like, and we need to be more clinical.
"If we're more clinical, we take the game away from Norwich and we don't have the nervy last five or 10 minutes, but I thought there were lots of really good elements to our game and I'm pleased."
Lampard is pleased with the boys and particularly the match hero, Tammy.
"I'm pleased with them, particularly Tammy because it's his first goals for us, he's starting and competing, and he's [scored] two really good goals and the winning goal," Lampard said.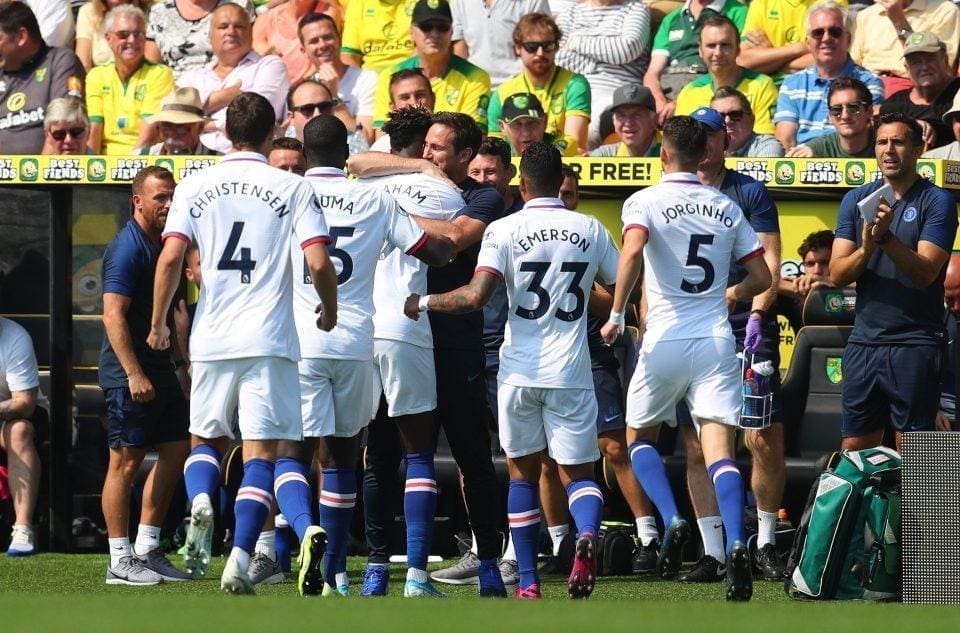 "But I don't want to just talk about them; I want to talk about all the players out there today because those conditions are hard. It's hot here against a good team and we absolutely controlled huge parts of the game.
Lampard demands a better approach from his team and said that nothing is given at free cost in the Premier League. The players will have to earn point by sweating day and night.
"We need to win games. We're Chelsea, and nothing is a given in this league. Every year it seems to get harder and our performances haven't given us what we deserved so far, but today it did – it just could have been more comfortable."