"A specialist in failure", tell this line to any Arsenal fan and they would be reminded of two men, a hero and a villian, an Arsene Wenger and a Jose Mourinho. Jose Mourinho has always been that man any Gunner would love to beat, but ironically they didn't got those many chances. The scenes of him tussling with Arsene Wenger on the touchline of the match between Chelsea and Arsenal are still iconic in modern Premier League history.
If Wenger was the man they loved, then Mourinho was the man they hated. But now Wenger is gone, the hero is gone, but does that also mean that Mourinho isn't a villian anymore. It seems so considering the cries coming out of the Emirates for Mourinho to replace Unai Emery.
When Arsene Wenger left, Arsenal was a club in distraught, a club which wasn't held together anymore by the a man who built their modern history. A club which didn't back it's manager, didn't back it's players nor it's executive leadership at the place. This club needed being united. But after more than a season, it's still the same case, the manager isn't backed, the club captain isn't backed, while the management has earned itself some trust after a convincing transfer window but it has to again go through a test with cries of change in management gets louder.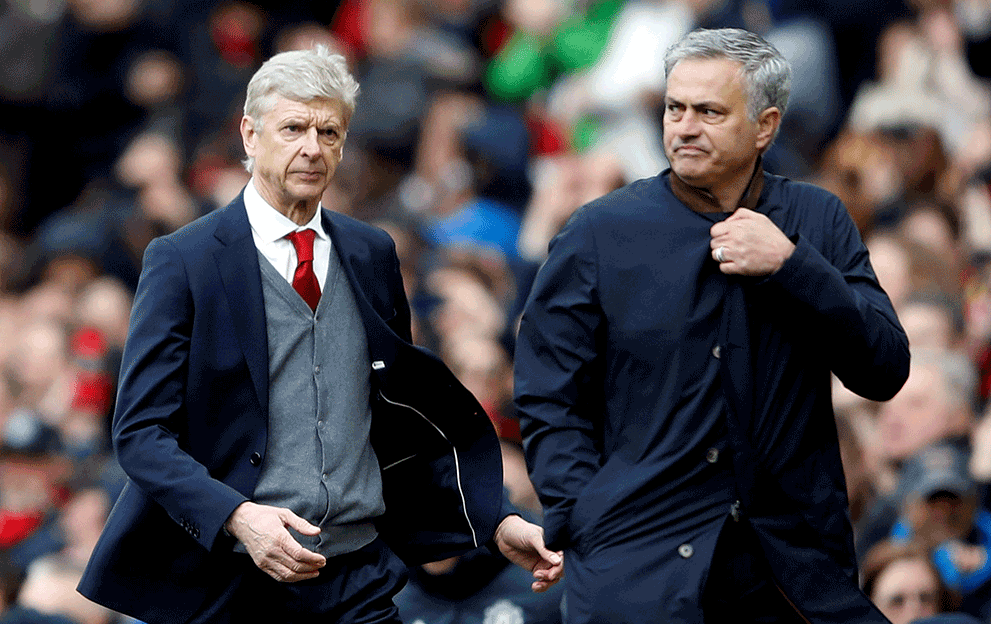 But is Jose Mourinho an answer to all their problems? No.
Don't get me wrong, for all the questions asked about Mourinho's capability to still deliver at the top level is unreasonable. He's a serial winner, a man who has proven his mettle along a wide spectrum of the footballing world. But is this what Arsenal really needs?
What Arsenal really needs right now, is a man who can get them a top-four finish and a man who can unite them and can be a long term prospect at the club. Can Mourinho deliver a top-four finish? Yes. Can he unite this club? No. Is he a long term prospect? No.
For all the qualities that Mourinho possess, Its just not worth it. And it's not science what I just stated, almost every Arsenal fan understand it. But it's pretty much sums the state of this club that they're ready to back Jose Mourinho, a man who doesn't fit the bill, a man they once hated, a man who disrespected their most legendary figure the most.
MUST READ: