Euro 2020 is just around the corner and all eyes are on the World Cup semi-finalists England who promise to cause havoc this time with their attack. The offensive unit is not a problem for Gareth Southgate but goalkeeping position is.
For a long time now Jordan Pickford has been the regular starter of England. Although favourite, he faces a tough competition from Sheffield United keeper Dean Henderson who has been more than brilliant for his loan club.
The Manchester United keeper has stunned everyone with his outstanding performances and aplenty match-winning saves. The youngster has shown the world what a talent he is and has listed himself as a keeper for Three Lions.
The steep decline in form of Jordan Pickford has also been the reason for Dean Henderson's option to start for his nation. Pickford was recently criticised for clumsy keeping against Crystal Palace which intensified his claim of being England's best. According to his coach, he still is the best in England.
"To be England's number one is a responsibility," Ancelotti said at his pre-match press conference. "He deserves it as I think he is the best keeper that England has.
"I am not afraid about the critics. In the game against Crystal Palace he made a mistake but he also did a fantastic save. This is the job of the goalkeeper."
"Unfortunately you can make a mistake but after that you need to have the personality to move on quickly, and he did."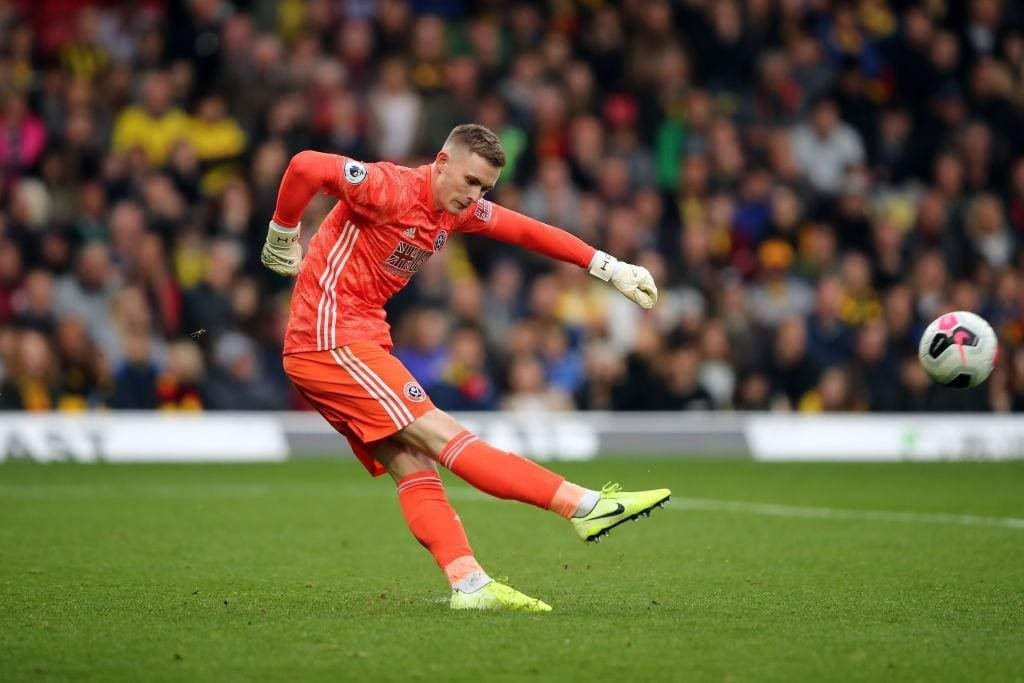 "For this reason, not just his quality, he is the goalkeeper of the national team."
Pickford may be the keeper of national team right now but surely has Henderson at his tail. The Sheffield keeper has recorded 9 clean sheets and is only one shy of top placed Alisson Becker. Pickford, on the other hand, has only recorded 6 clean sheets.
The rise of Dean Henderson is a threat to Jordan Pickford's position and if the youngster continues to play in the same manner, he may soon be England's first.