Jordan Henderson has praised Philippe Coutinho amid reports linking the attacking midfielder with a move back to Liverpool.
Coutinho left Anfield for Barcelona in a deal worth £142 million in 2018 having played together with Henderson for five years for the Reds.
However, his dream move has not gone to plan as he continues to struggle for game time, with Barcelona shipping him on loan to German side Bayern Munchen.
Per reports, the Spanish club could be open to letting the Brazilian go in the summer with the likes of Arsenal, Chelsea, Tottenham Hotspur and Newcastle all interested.
But the player is said to favor a return to play under Jurgen Klopp at Liverpool and is reportedly considering taking a pay cut to make the move possible, which has got Henderson to open up on his admiration for his former colleague.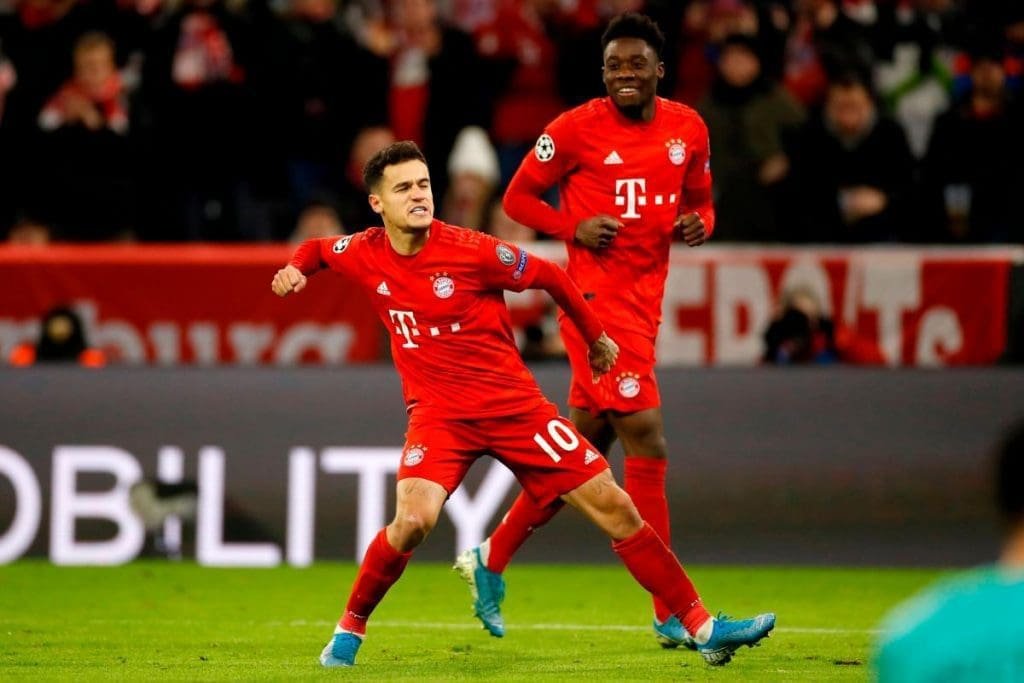 "[Coutinho is] So good as a player, technically," the Reds skipper told Rio Ferdinand on The Locker Room. "Again just loved playing football, wanted to be out there enjoying playing football. Such a top player and a great lad as well."
The England international lauded the Brazilian in February and said was open to the player coming back to the club, but addee the decision is beyond him.
"Phil is a good friend of mine," Henderson told Spanish publication Sport in February. "I think he is an exceptional footballer, he has everything, he has a great attitude and he loves football. So, of course, for me he would always be welcome, but it is not up to me.
"It is probably best to ask the manager that. The boys loved him, so if you ask any of them, I'm sure they'll say they would love to have him back.
"But I think his time here has passed, he has moved and I hope that in the near future we will see the same Phil we saw here."