John Stones signed for Manchester City in 2016, for an initial £47.5 million with add-ons, after having a four years spell at Everton.
He was regarded as the best young England defender, while at Everton. At a very young age, Stones has already become an household name at the Merseyside. Turning heads with commanding displays at the defense on a consistent basis.
His defending was praised to be far mature than his age, regardless of the level of his opponent. His ability to make decisive tackles, interceptions and play out from the back, where applauded to be the best the fans and medias have seen from a young England defender since the era of Rio Ferdinand and John Terry.
Due to his lack of improvement since joining Manchester City, one former Manchester City's defender Sylvain Distin have questioned Pep Guardiola's treatment of John Stones.
Distin and Stones played together in the same squad in Everton under former coach Roberto Martinez and Distin thinks that Guardiola might not be the right manager to develop Stones' defensive abilities.
Although, he is still known for his technical ability and physical presence, and he's celebrated for being a ball-playing centre back, whereby, teammates and coaches have praised his composure with the ball, defensive skills, range of passing, vision and versatility.
Joleon Lescott said of his ability: "John can do things most defenders can't, a little feign here and there, maybe a turn to get out of trouble when he needs to, and that's what is going to set him apart from others; the ability to do things others can't.
"He'll do his job and defend well, but there will be moments when he does something special and you'll just go 'ah, that's why he's regarded as the best.' He doesn't seem to get fazed by anything and always seems calm and he never hides."
Manchester City and England teammate Kyle Walker added "You don't quite appreciate him until you are playing alongside him. He rarely gets beat, he is great on the ball and he is very calm and level-headed."
"He developed his ball-playing style early in his career with many crediting Manchester City coach Pep Guardiola for his later development."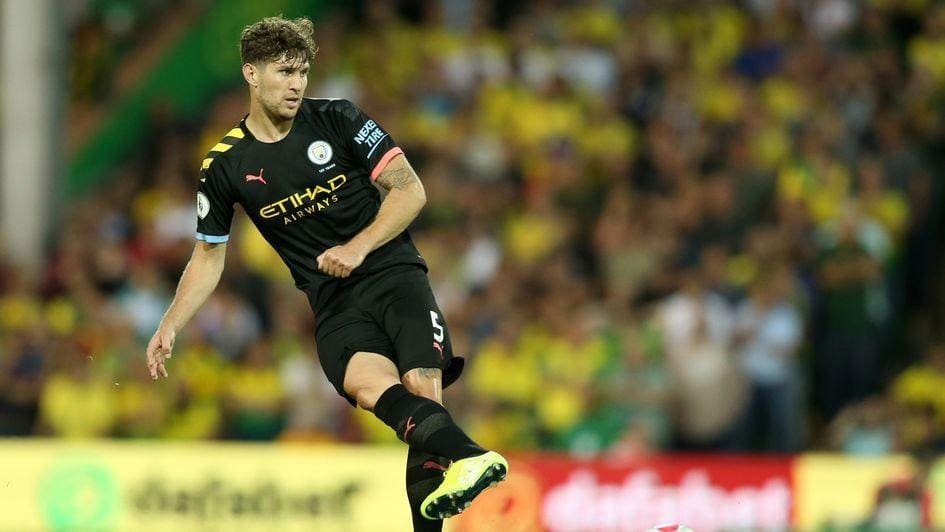 Still, there have been an argument that Stones is too lean, too slow and too indecisive to truly reach the level many experts in the game tipped him to. And Stones has been criticized to have a low tolerance to knocks, collisions and altercations that are part and parcel of being a defender at the top level.
At some point this season, Manchester City's boss Pep Guardiola had preferred to deploy a midfielder (Fernandinho, mainly) at the back instead of starting the England international defender; an act which would have affected Stones' confidence and moral.
With Manchester City's boss having to deputise a midfielder while leaving a fit John Stones on the bench, this would have sent a signal to the 25-year-old defender that he's no more seen in the future plan of the manager and a way out of Etihad might be considered if an opportunity arises.
The 42-year-old Distin believes that Stones is yet to reach his full potential and hinted that the City boss may have got the treatment of the defender wrong by not given him enough backing and confidence to reach his maximum level.
At this point, a move away from Etihad or a backing from his manager seems to be the options available for John Stones to regain his earlier form and status of England's best generational defender after the likes of John Terry and Rio Ferdinand.