England international goalkeeper Joe Hart, plays for Premier League side Burnley. He's credited with over 100 Premier League clean sheets and also holds the joint record (4) for the most Premier League Golden Glove awards.
The 33-year-old goalkeeper, standing at 6ft 5in tall won his last Golden Glove award for the fourth time in five years after 2015/2016 season, before the arrival of former Bayern Munich and current Manchester City's manager Pep Guardiola.
Upon the arrival of Pep Guardiola in 2016, the England international goalkeeper Hart wasn't considered for selection by the new manager and was only able to make one appearance in the Champions League before been sent on loan to Torino and West Ham United subsequently.
Coming back from his unsuccessful loan spell at West Ham where he played 19 league matches, he was told he had no first team future with City and on 7th August 2018, Burnley then announced the permanent signing of the England international goalkeeper from Manchester City on an initial two-year contract for an undisclosed fee, believed to be around £3.5m.
He has so far made 24 total appearances for Burnley since joining the club but yet to make any Premier league appearance this season, featuring in just three cup games.
Hart revealed in a Programme called 'Football Prince William and our Mental Health in a conversation with the Duke of Cambridge which airs on BBC 1.
Prince who is the president of the Football Association and also involved in the organisation's 'Heads Up' campaign which promotes around mental health awareness, began with asking Hart what was his biggest whack he had faced in his career, Hart said: "It will sound pathetic but it's the truth, it's not playing and not being wanted. Things happened with the new manager at Manchester City, probably the most important manager in the world.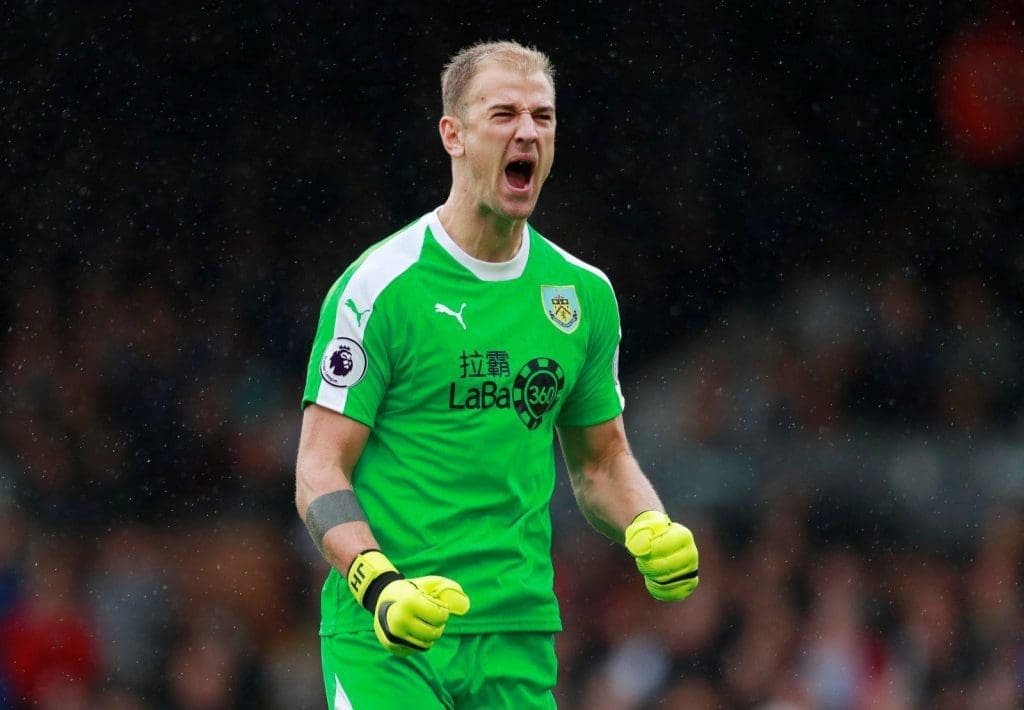 "He didn't even necessarily not like me, he just had a certain aspect which he didn't feel I was up to, and it kind of dropped from there."
Hart expressed his displeasure about his inability to break into the first team at Burnley but assures he's treating it as a "challenge".
"It's certainly the lowest point of my footballing career but it's not a dark cloud," Hart said. "I'm comfortable with what's going on. Yeah I'm sad, yeah I'm disappointed that I'm not playing, because I know what I want to be, I know where I should be, I know what I can bring to the game.
"At the moment I'm not being picked, simple as that. You know, at school, not being picked…and that's hard. I feel like right now could be a real dark time for me, but it's not, I see it as a challenge."