Jack Grealish has always been a lad with extreme capabilities ever-since he broke in Aston Villa's first team, someone Villa as well as England fans were looking forward to – but many thought he over stayed his welcome in he Championship after Aston Villa were relegated into the second tier.
And after overcoming many setbacks and hurdles, Grealish, who has been a boyhood Aston Villa fan has finally taken his club back into the Premiership after a stunning finish to the last season.
It was Frank Lampard's Derby County in the playoffs to the Premier League and while Jack did not had his best of games in Villa shirt – it will certainly go down as most important he has ever put on, especially as it could also have been his last bow for Aston Villa if things wound have gone south.
Thankfully goals from Anwar El Ghazi and John McGinn earned them a 2-1 win, which not only did take them into the Premier League but also ensured Grealish stay.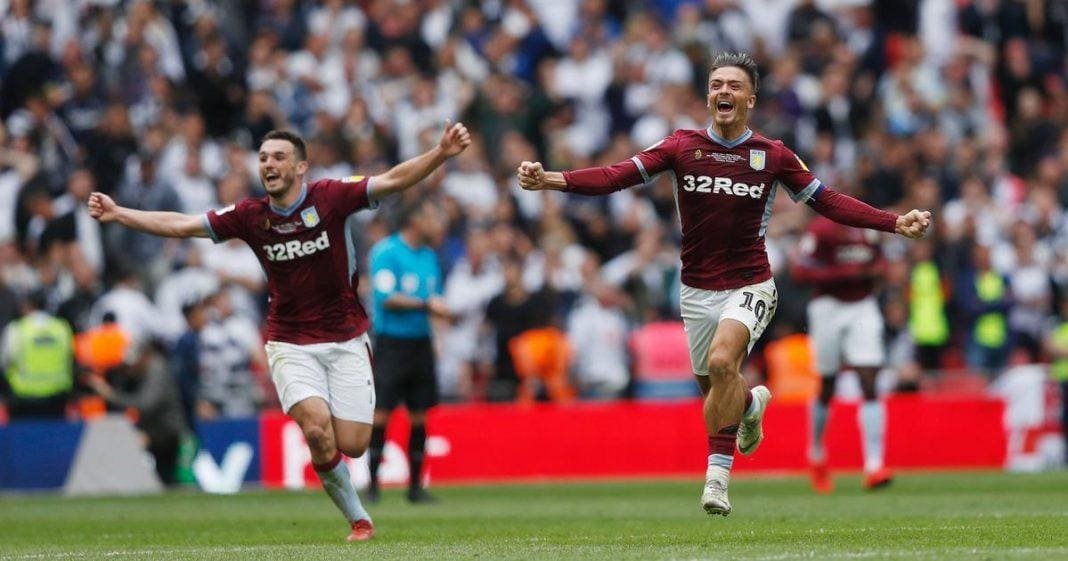 Many believed Villa's win over Hull City was his final goodbye last season, but Grealish stayed against all the odds. Though, ultimately he would only ensure stay if they returned to the Premier League. – and thankfully, Here we are!
Speaking to BBC Sport, Jack spoke about the pressure of THAT game against Derby and admitted had Villa not come out on top, his career at Villa Park would have come to a heartbreaking end.
"The 2019 play-off final was another. I did not have the best game but it was about one thing – to go out and win. Derby had a decent team with Fikayo Tomori, Mason Mount, Harry Wilson and they are all good players.
"Personally for me, I was going to leave Villa if we did not get promoted. Not saying I wanted to but I probably would have had to. If we won, it was me captaining Villa in the Premier League, if not then I would not be wearing a Villa kit the next season.
"There was a lot of pressure and thankfully we won."
Back into the Premier League, Aston Villa had a big summer and they have a squad to compete in the best League of the World.