As per reports from Italian publication Il Mattino, it has been disclosed that Everton have had a breakthrough in agreeing personal terms with Napoli's midfielder Allan, which is worth approximately £90,000-a-week.
Everton have been linked with a move for the 29-year-old Brazilian midfielder Allan, who had previously excelled under Carlo Ancelotti during his time in Naples and Everton's manager have been working on a reunion with the all-round midfielder this summer.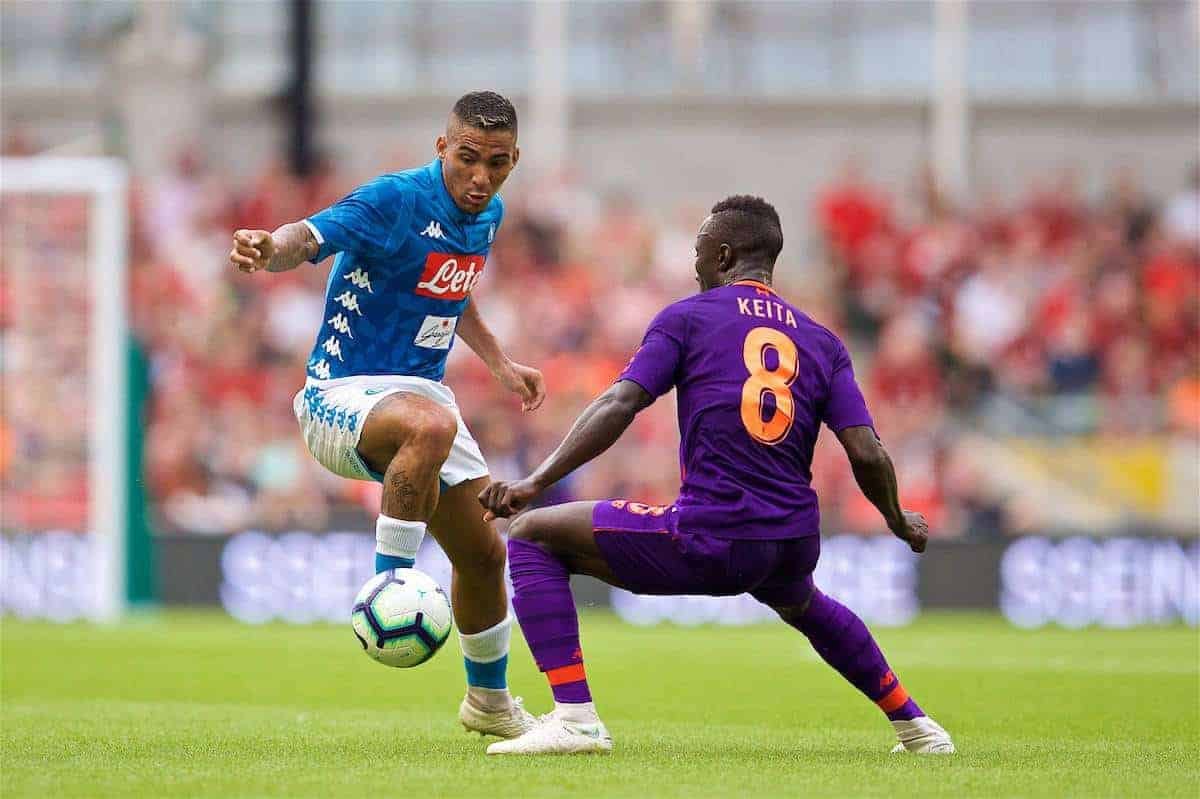 With Everton's offer for Allan being earlier rejected, it has now come to light that the Toffees have upped their new offer for the player to around £34.6m. Hoping to add the experienced midfield maestro to his growing squad.
Allan operates primarily as a defensive midfielder or as a central midfielder and is equally comfortable at playing both in an attacking and defensive midfield role; he is also capable of being deployed in a deeper role as a playmaker. As such, he has also been labelled a box-to-box midfielder in the media. He is also capable of playing on the left or right flank, and has even been deployed as a full-back on occasion.
Normally deployed as a holding midfielder in front of the back-line, Allan is known as a dynamic, physically strong, tenacious, and energetic right-footed midfielder, with good ball-winning abilities. He also possesses good technique, dribbling skills, pace and good long passing ability, which enables him to start attacking plays after winning back possession. He has been described as a complete and tactically versatile midfielder, who is different from traditional defensive midfielders, due to his reputation for dribbling past defenders and passing the ball through the legs of an opponent.
His calm and controlled performances in midfield also prompted Udinese manager Andrea Stramaccioni to suggest that he was now one of the best young midfielders in Europe, comparable to Manchester United's Paul Pogba.
In the 2014/2015 season, Allan was named to be the top ball-winner of all of Europe's top-five leagues (Premier League, La Liga, Bundesliga, Serie A and Ligue 1) with the most balls won.
His masterclass displays paved the way for Napoli's move in 2015 summer. Since his debut for Napoli, Allan has made 203 appearances while scoring 10 goals.
After featuring prominently during Carlo Ancelotti's reign, the switch of formation from the 4-4-2 to 4-3-3 by Napoli's new coach Gattuso, has prompted a shuffle in the midfield structure as well as the roles of the players, which has limited Allan's input in the team.
Since Allan's role as a defensive midfielder has recently been occupied by Napoli's young new signing Demme, featuring prominently in Allan's absence, it would be safe to say that Allan's is no more assured of a starting berth even when he returns to full fitness.
Everton's manager Carlo Ancelloti has shown relentless interest in bringing the Brazilian to Goodison Park, which has prompted an improved offer for his services.
Sigurdsson, Tom Davies, Fabian Delph and the likes have done little to really impress the manager as being capable of adapting to the manager's tactics.
Looking at Allan's performance under Ancelloti at Napoli, the manager will be happy to work with the Brazilian, who would have been familiar with his style of play.