Why Bukayo Saka would make all the headlines, this young man was the one who made the difference. Arsenal have been improving ever since Mikel Arteta took the reigns from Unai Emery and it showed in their on-field performance. However, they weren't still able to get over the line on so many occasions. Why? The system Arteta was working but not it's full efficiency, the fluidity could be seen in traces but not on full flow.
Arsenal had a fantastic forward line against Newcastle United, but they weren't getting service to bang the goals in. They had a skillful No.10, but he wasn't getting the service he needed to create openings. While Granit Xhaka and Lucas Torreira are great at what they do, however, they aren't the players who can make that line-breaking passes to Mesut Özil to allow him space and time to pick up the pass in the final third.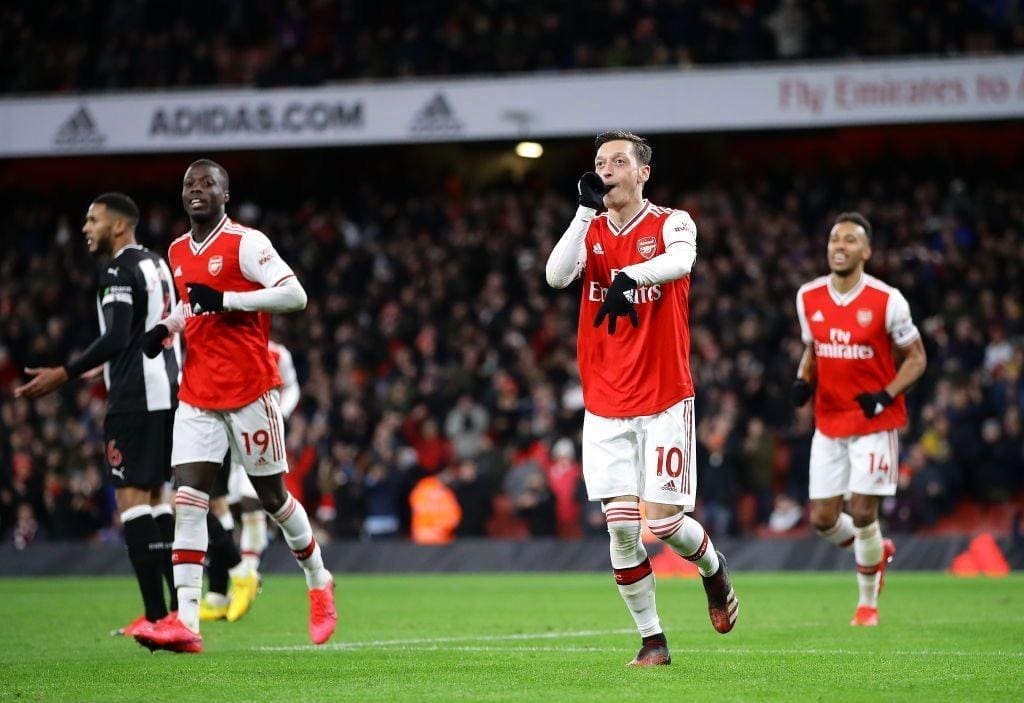 With Torreira or Xhaka deployed in the midfield, either Ozil has to wait for the pass to come to him or he had to go deep to receive the ball. By the time he actually reaches the final third, he has the whole opposition midfield and defence back in their shape, making it extremely for the German playmaker to pick out a goal creating a pass. 
With Dani Ceballos, he was the one who was releasing the ball quickly to Mesut Ozil, allowing the former Real Madrid talisman space and time to pick his pass. 
The Real Madrid loanee isn't Arsenal's Aaron Ramsey replacement, they're two very different players. While the Welshman is more of an impact player, Ceballos is more one of those players whose presence facilitates other players around him.
Dani Ceballos can be such an important player for Arsenal from now till the end of the season. He won't be a regular starter given the system they play and his defensive abilities or rather the lack of it. Though he can still prove to be the difference between a win or a draw for the Gunners.
While Arsenal might not play him and Ozil together against teams like Liverpool, Chelsea and Manchester City or sides who are more dynamic in their play. Though he can be crucial in fixtures against sides who like to sit back. 
However, in situations when we need a goal or two, he's more suited to be substituted on than Joe Willock and Matteo Guendouzi. As the Englishman is still finding his feet in the Premier League, while the Frenchman doesn't have the passing range yet to impact the game like Ceballos can.