Brazilian 22-year-old midfielder Gerson Santos has been a reborn since returning to Brazil after his underwhelming spells at Italian clubs AS Roma and Fiorentina.
In his two years spell at AS Roma, Gerson amassed 42 appearances and scoring just two goals. His performances and contributions wasn't close to the level which the club had envisaged for the then Brazilian prodigy.
Gerson's father Marcos Santos explained that his son's failure in Italy was due to the club's poor management of the player.
In an interview with ESPN, Marcos Santos said: "Returning to Brazil was the greatest decision of his career.
"He stopped being loaned out to various places and is now able to play the way he's dreamed of.
"You have to be very tactically disciplined in Italy. He was very young and quite shy when he joined. Plus, they didn't know what his best position was.
"They tried him in attack but those roles were already consolidated by Mohamed Salah and Gervinho. Then he lost his place and went to Fiorentina on loan."
After an unimpressive period in Italy, Gerson left AS Roma in July 2019 and signed with Brazilian club Flamengo, in a four years deal that runs through till December 2023. The €11.8m (R$49.7m) transfer fee made Gerson the most expensive Brazilian player ever signed by a Brazilian club and also the club's third most expensive signing ever.
It was later reported that AS Roma will be owed 10% of any future profit on the sale of the player.
Since making his debut for Flamengo, Gerson have been an ever present part of Jorge Jesus' team, making 41 appearances while missing just one game through yellow card suspension.
The 22-year-old midfielder became a key part of the team that won Copa Libertadores, Brazilian Serie A in 2019, Supercopa do Brasil and the Recopa Sudamericana in 2020.
Gerson only missed out on one trophy which was the Club World Cup, when Flamengo lost 1-0 to Premier league side Liverpool in extra time.
In November 2019, Brazil's senior national team coach Tite revealed that he was monitoring and considering Gerson for a senior call-up, regretting his decision not to have called the player earlier that year.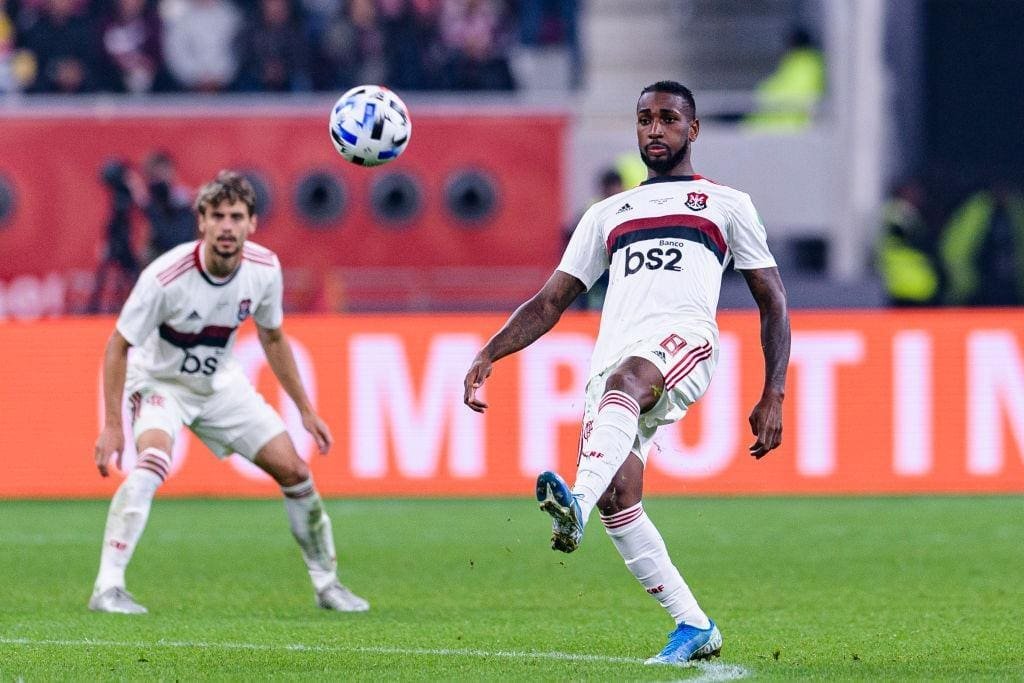 His tour de force performances and new found form with Flamengo has now led to numerous interest from several clubs in Europe, trying to bring Gerson back to the European scene.
The father of Flamengo midfielder Gerson, told ESPN that Arsenal are one of the several clubs after his son's signature.
"Nobody knew about (the interest of) Arsenal, but now that I'm telling you, everyone will know," Marcao said.
Arsenal's manager Mikel Arteta has been working round the clock, trying to lay down his style of play and ideas in the team after taking over from former manager Unai Emery in December 2019.
Many positive signs has already been seen pertaining to the team's mentality, offensive football, tactical nous, coordination and defense stability, since Arteta took over the manager's role.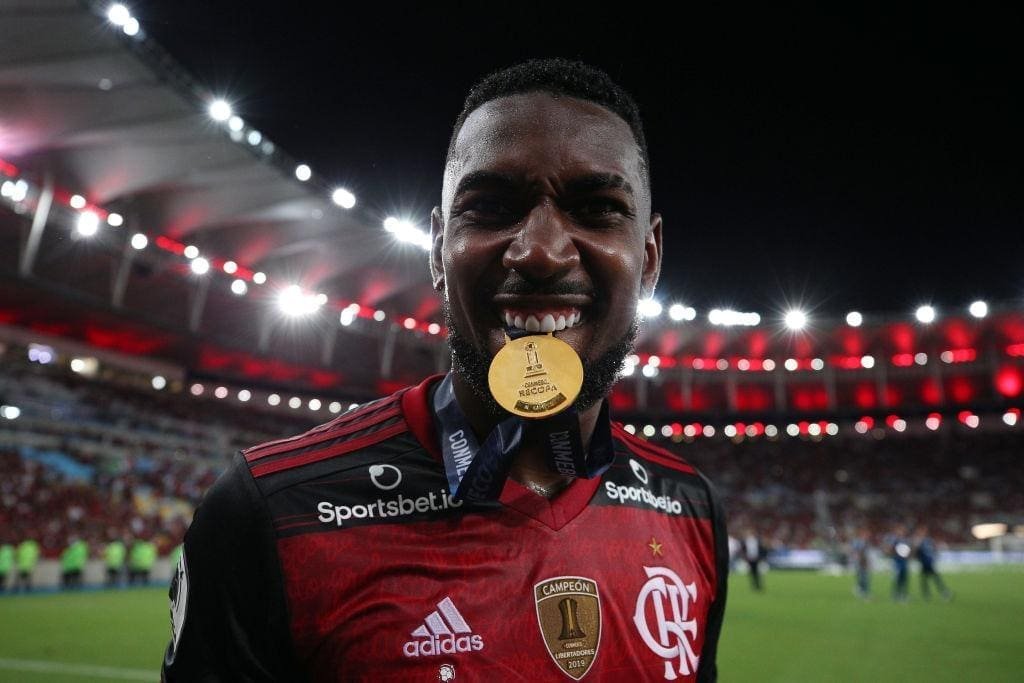 Learning under Guardiola, one of the most successful manager in modern day history, Arteta would have learnt the importance of quality squad depth and many other valuable lessons.
In a system where Arteta favors an energetic, ball playing, skillful and tenacious midfielder who is capable of making intelligent line breaking passes and movements on and off the ball; Gerson's profile and style of play would have definitely been the reason why Arsenal are trying to make use of their resources to win the 22-year-old Brazilian signature this summer.
Would he replace Xhaka? With age on his side, being a replacement of Xhaka shouldn't be unexpected in the nearest future, though, depending on his level of consistency and hunger to succeed at the club. Although, Arsenal are in market for a deep lying midfielder and have been linked with likes of Thomas Partey and Adrien Rabiot. Gerson can certainly be a cheap alternative to those!